Martini 917-020
July 9, 2002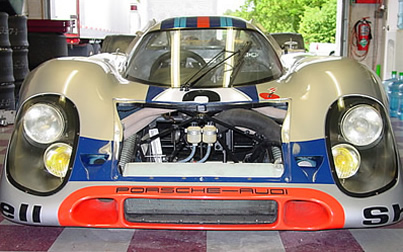 Here is Wayne Jackson's Sebring winning Martini car.
We are preparing it for the Le Mans classic.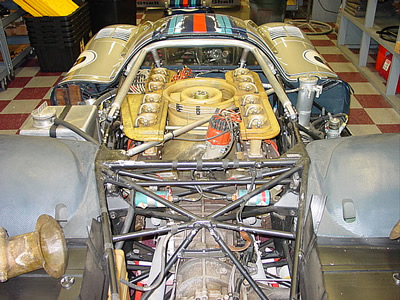 This means we are rebuilding all four corners, including the axles and replacing fuel lines.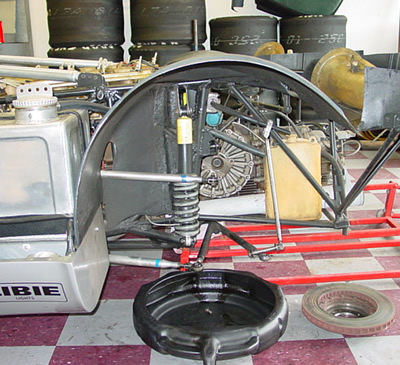 Here is the left corner.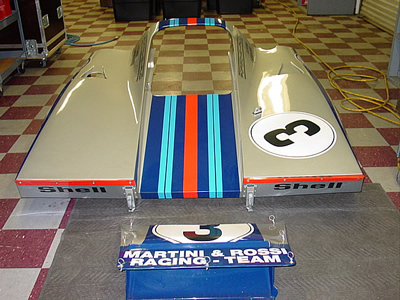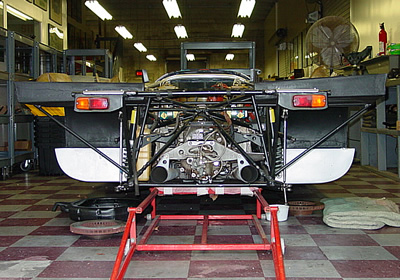 We will re-gear the transmission for the Le Mans circuit.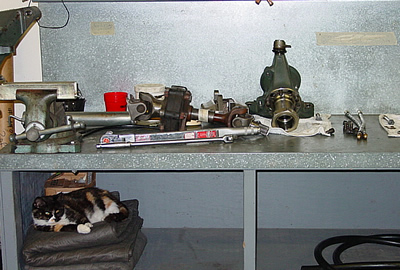 Here the cat, Munch, (lower left) makes sure the suspension components get rebuilt properly.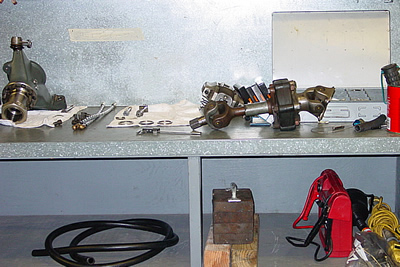 Andy returns from vacation tomorrow and the axles await his touch.