Track Day!
(8/15/01)
We took our GT3-R that we just raced at Watkins Glen, as well as both Pinballs to Moroso today for a little track time. Mark Minkin, Stephen Bartkiw and myself (Gunnar Jeannette) were on hand to do the driving duties.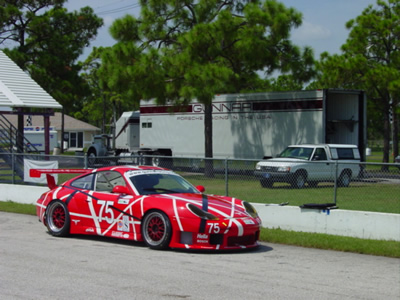 Here is the GT3-R still in Watkins Glen Trim. Today Mark will get his first shot in a GT3-R.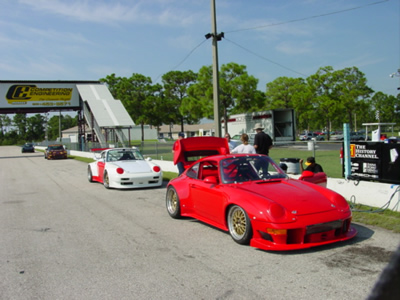 The Pinballs are sitting waiting to go out. You can see the original pinball is in varied colors. We are doing a cosmetic cleanup on the car and not every body part was able to get finished before today.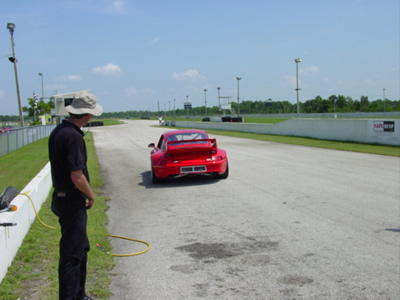 There's the new Pinball leaving the pits for the first time. Notice the almost clear blue Florida sky, it was around 97 degrees today at the track.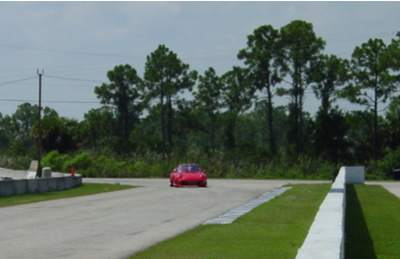 Here you can see it rounding Turn 10.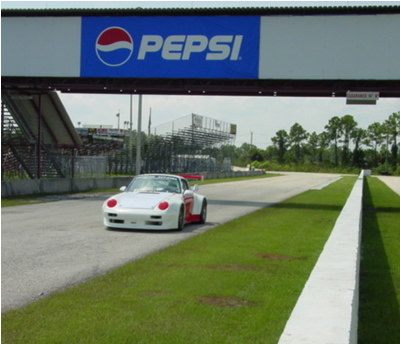 Pinball was really moving down the front straight with that new engine in. For its next outing the paint will be a little more umm... uniform.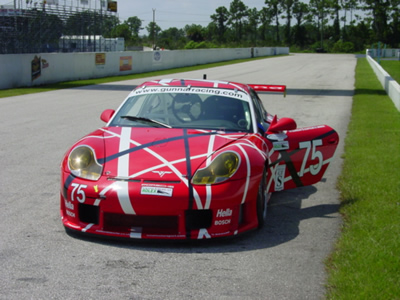 Stephen and Mark both had their jollies in the GT-3 now we'll give it a rest until Daytona. Sorry no pictures of it on the track.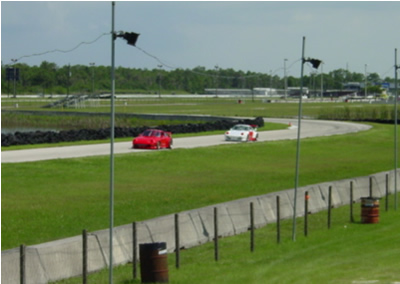 You can see the guys got to play a little, and they were learning the whole time, which is exactly what these cars are for.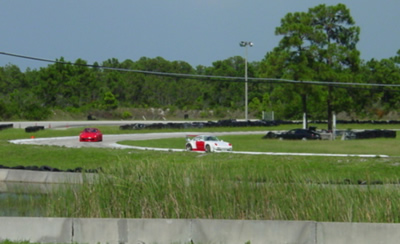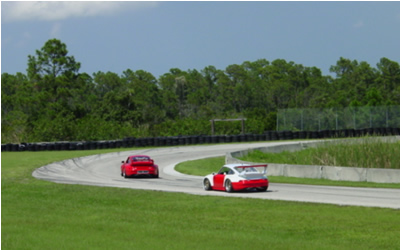 The guys put in a good amount of laps and gained some heat endurance.
Mark's son Eli, who works with us, even got out there in his 944 which you can see for the moment is ahead of Stephen in the RSR. Eli, Mark, Stephen, and all of our guys really did a terrific job today in the heat. The next test will be at Daytona before the Finale.