966 & 962 Rebuilds
The time has come... Our 966 and Lowenbrau 962 both need to be gone through before they start to race in the Historic IMSA GTP series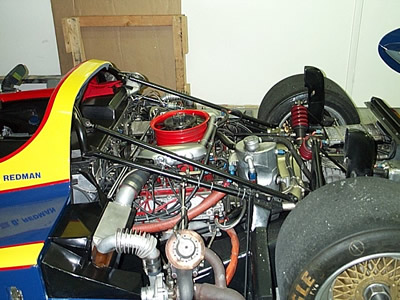 Here you can see both rear ends while they're still whole pieces.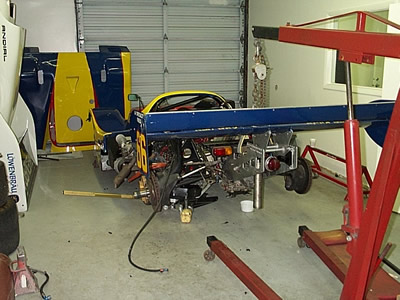 We started with the 966 first pulling the whole rear end off wing and all. This wasn't a 4 minute Audi change, but it was done in good time.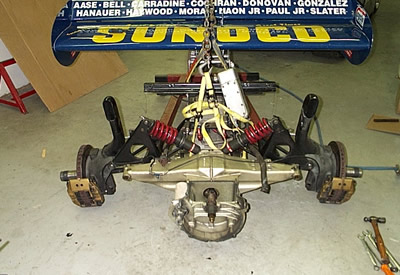 Here you can see it off the car.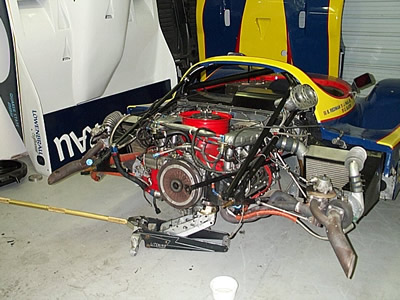 Now the next step is disconnecting everything to remove the engine.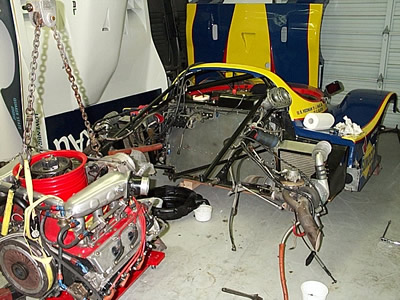 Now that the engine is out we will remove the turbos and wastegates and have them rebuilt as well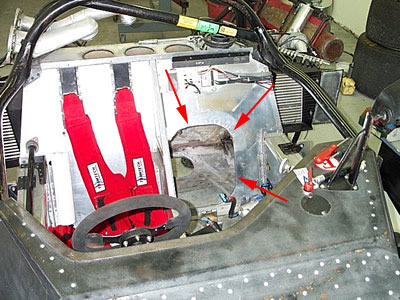 To the right of the seat you can see where the fuel cell sits just behind the driver with the fuel pumps actually sitting next to the driver. We will clean out this area and have a new fuel cell made.