1973 RS Carrera
05/31/02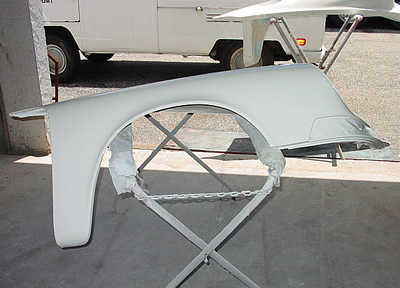 The parts were painted at 4:18 a.m.
Sitting in the sun to help the drying process because they have to be installed today (which is why they were painted at 4 in the morning).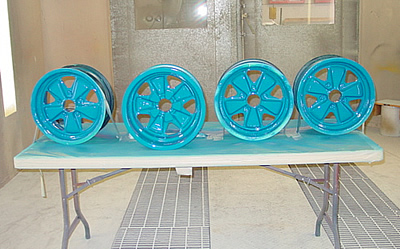 The wheels are painted, they seem lighter in the picture but they are actually a darker shade of blue.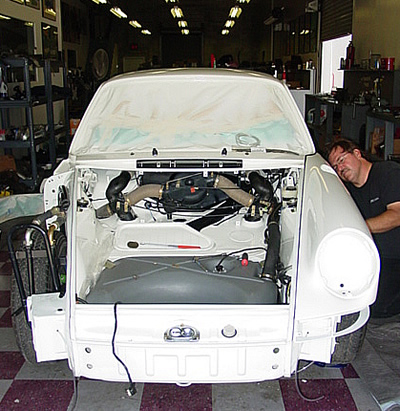 Jack on the left fender....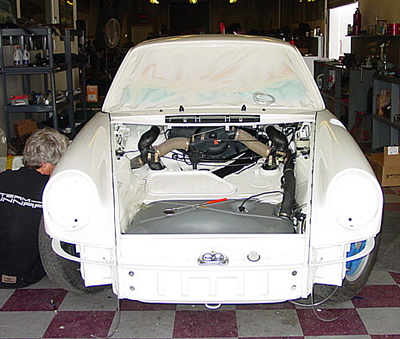 Andy on the right.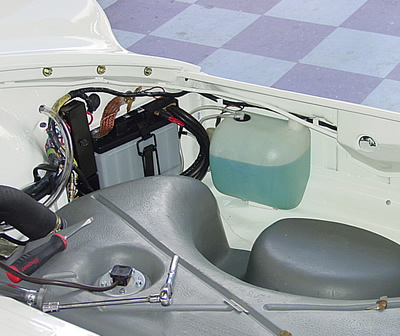 More detail, when they leave here we try to make everything work including the windshield squirters. We will wrap this up next week. Next week, we will start another RS Carrera (Martini) and finish the paint on the Martini RSR.