1973 RS Carrera
06/05/02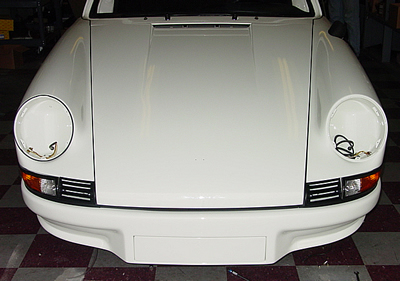 The bumper is now installed and ready for headlights.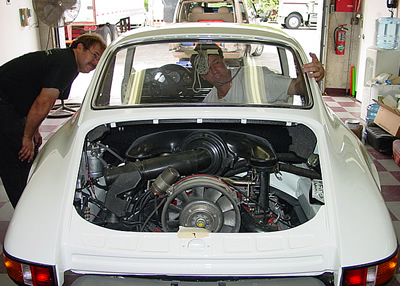 Harry is installing the rear window, while Jack is thinking, better him then me.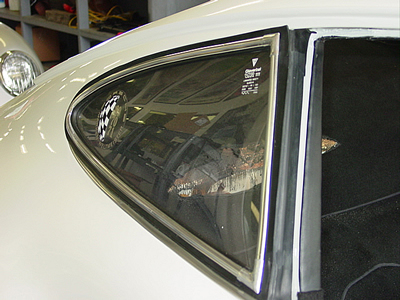 Glaverbel glass is installed.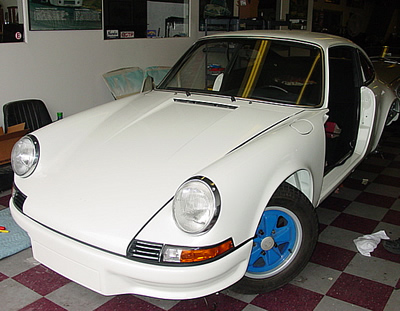 The front is nearly finished.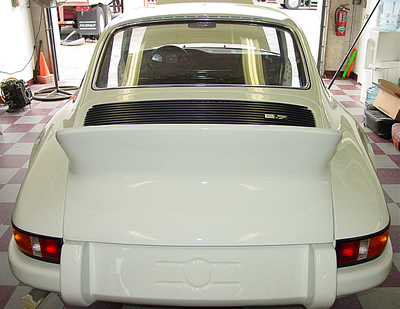 The back is nearly finished. Tomorrow it is the doors and detail, maybe we will start her up.