1958 Carrera GS Speedster
(11/12/01)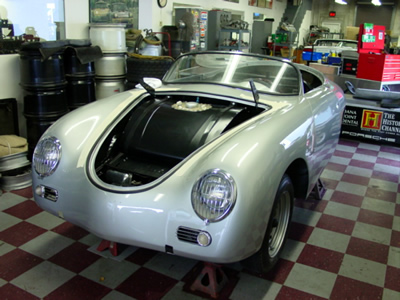 We're starting to see the light at the end of the tunnel on the Speedster project. After getting paint on, the car is getting close to being re-assembled.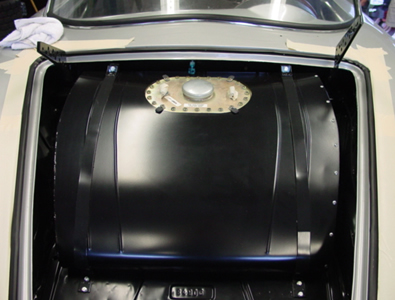 The new fuel cell bladder has been put back into the cell itself which has now been painted black to match the trunk area.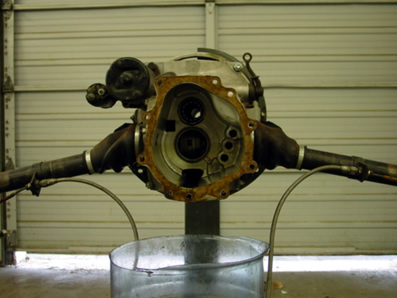 The gearbox is apart awaiting new bearings and synchros. Once the gearbox is finished it will be reattached to the engine and they will be put back in the car.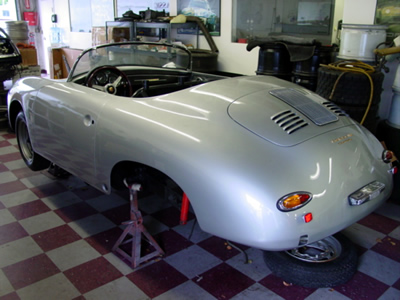 Here are some more shots of the car.