1958 Carrera GS Speedster
(11/22/01)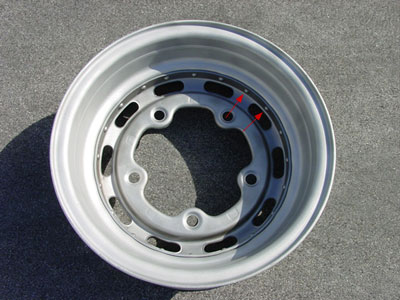 Here is the very first style of Porsche alloys; which is a combination of steel and aluminum. The outer rims are aluminum while the center is steel. The arrows are pointing to the steel rivets which are holding the two parts together.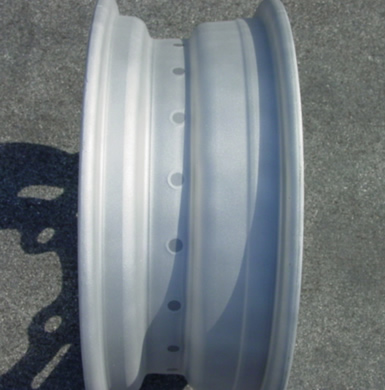 The steel rivets are a different color than the aluminum. All of the wheels have just been sandblasted in preparation for paint.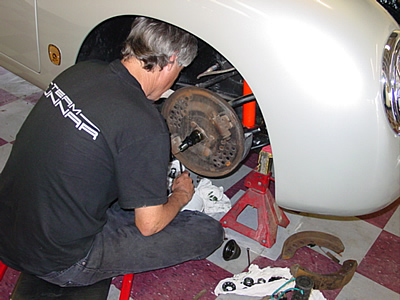 Andy is going through brakes.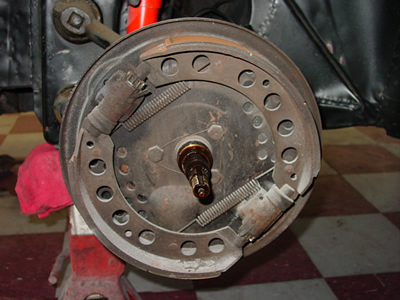 Here's a good shot of the drum brakes that were on all early 356's.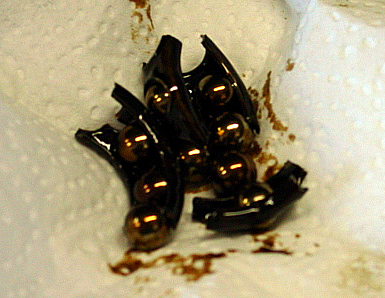 This is the wheel bearing that was taken out of the front left side. Normally they're in once piece, this one must have had a little problem.