Crash Repair 904-006
04/10/02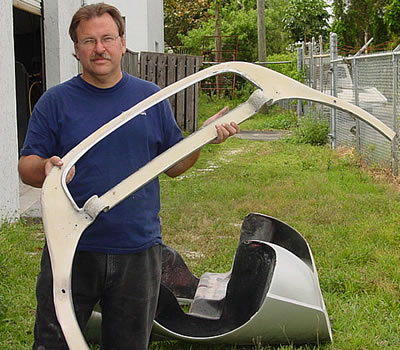 Jack is holding the font tail flange from the old tail.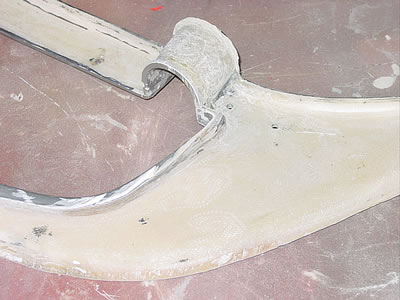 You can tell by the cut outs these are clearance for the after market roll bar. This part was removed and Jack used a 36 grit grinding disk to remove half of the material (overkill in making) which means he removed half of the weight. When the part is installed we will re-skin it to give it every bit of original strength the part needs. Thus, having a prettier part and being a lot lighter.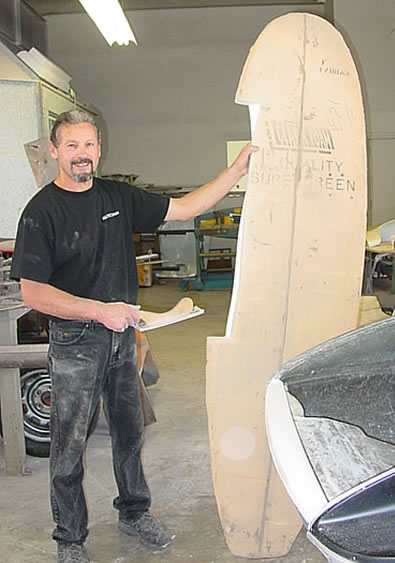 Looks as if Kevin is going back to his roots, surfs up!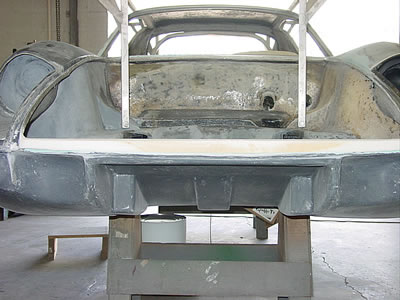 The foam is shaped like the original part and when it is finished we will make a mold for our other 904 projects.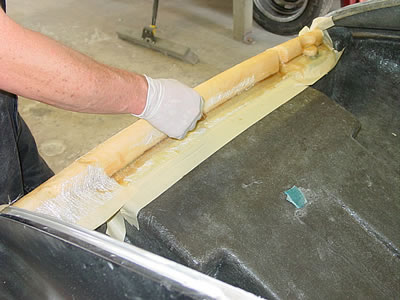 We never had a mold for this front trunk brace so Kevin made one with high dense polyurethane foam which happened to be from a surf board blank that he purchased 10 years ago when he made a surf board for Gunnar. Seems that is how Kevin got started in the business, making surf boards in California, some 100 years ago.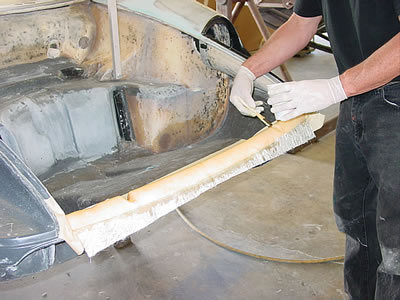 Applying the mat base first and two layers of S weave for strength.
This is the inner tail duct for cooling the brakes and the additional hole in the top most teams use to bring air in for the carburetor (holes not original equipment).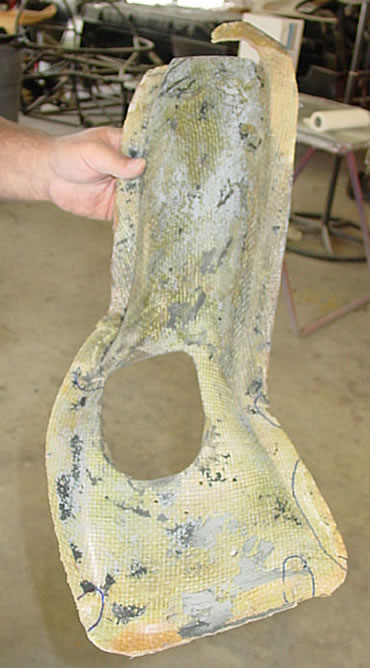 This is also a part that no body has as a decent mold, so we dissected this part from Michael Robottom's 904-068 which was in sad shape and requires repair work to be nice. Two birds with one stone.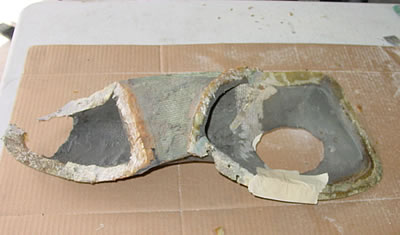 Inside of the same part ready for repair work.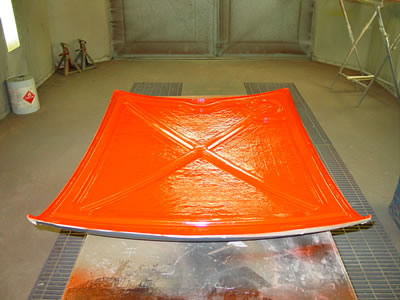 An orange tooling gel coat has been applied to Stanley's hood to make a mold for the inner frame. We had a mold, but it was from an original hood and did not have the best detail, so after making Stanley's perfect we decided to make a mold from it. This will save us a whole day's work each time we make this part. Stay tuned a lot is happening with this project.
<<< Previous Update | Next Update >>>