Crash Repair 904-006
04/12/02
Jack is putting the finishing touches before we primer paint these rear deck lid cooling ducts.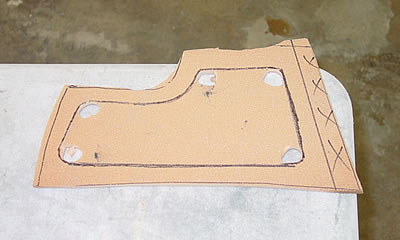 Making a foam plug which represents the inside right support panel between the fender and the inner "A" piller.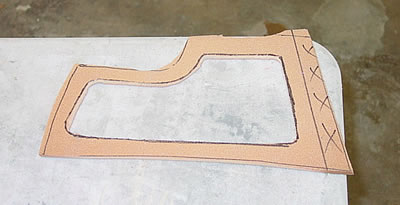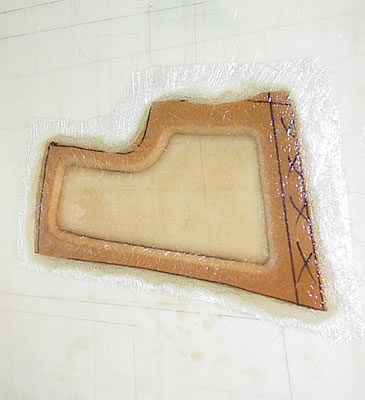 Now mat and glass have been applied and we will bead blast the foam away on the back side and install the part.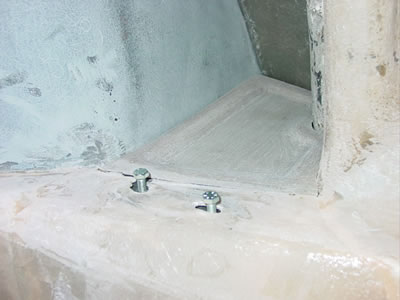 The part is now installed in the corner.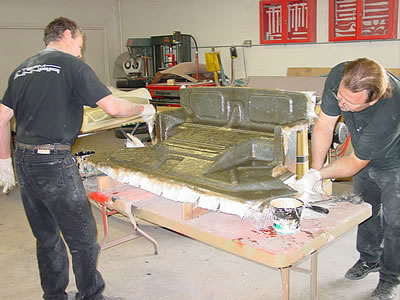 Kevin and Jack are making the inner trunk bottom from the mold that we made a few days ago.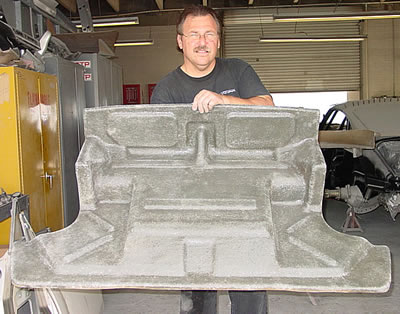 Jack is holding the part which we popped out of the mold today. Again, there were no good molds available for this part so we made one.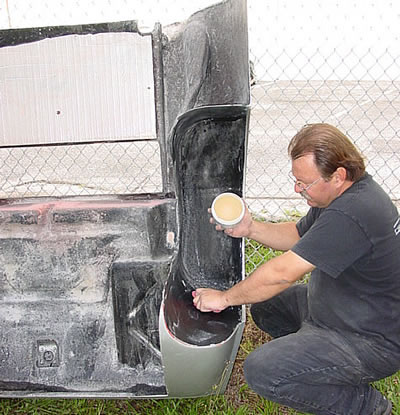 The first step of making a mold is waxing the surface, as Jack is doing from the original tail.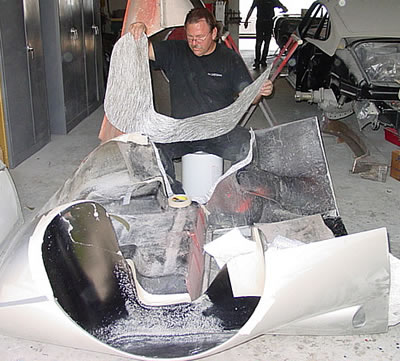 Here Jack is fitting the fiberglass so that the mold can be laid.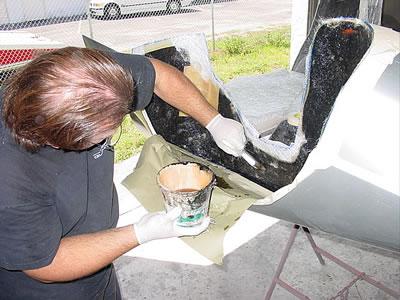 The resin is getting thicker and Jack's hair is getting thinner (Jack's 46 years old and Ryan below is ..........)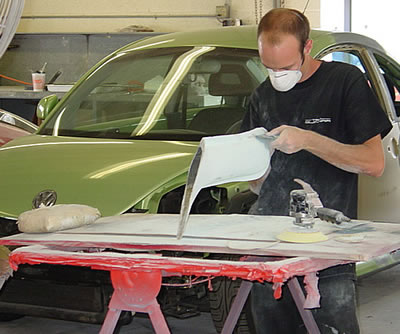 Ryan is twenty something and he says better no hair than gray hair.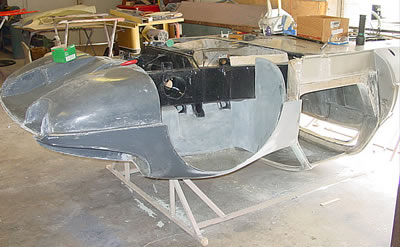 You now know what the rack was for in the previous pictures. It speeds the process up more than even we can imagine while working on the car (lots of glue joints).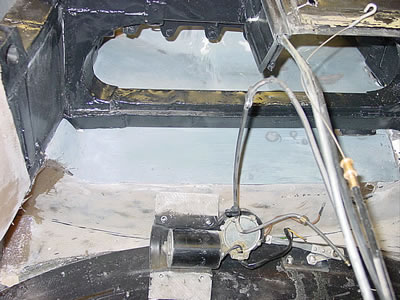 The car is upside down and before we replace the front half of the floor, which was wiped out in the crash, we will do all the detail work under the dash. This is a lot easier now than it would be right side up, working upside down (a drippy mess).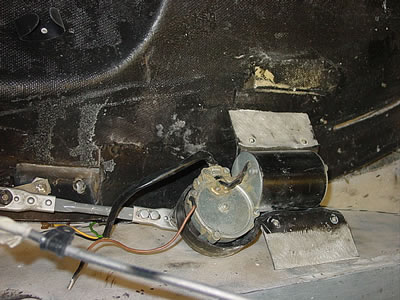 The windshield wiper motor has to be perfectly placed so that the linkage does not touch any of the existing fire wall and dash board panels.