Crash Repair 904-006
04/19/02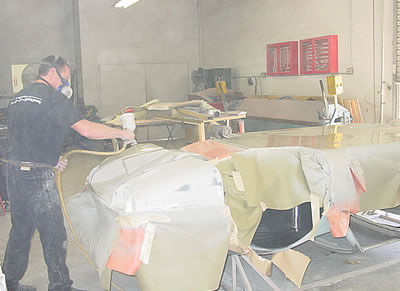 Kevin is spraying the first coat of primer on the bottom of the car in the open because it is too difficult to move the car into the spray booth and back out again to continue work. The car will be moved to the booth for the final coat.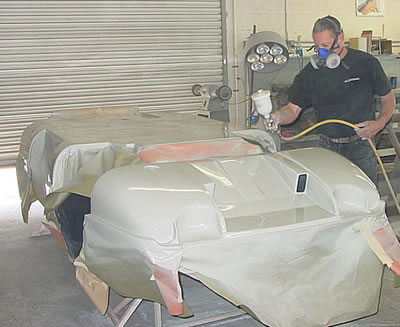 As you can see, the paint fumes are very overwhelming, that is why Kevin is using a mask.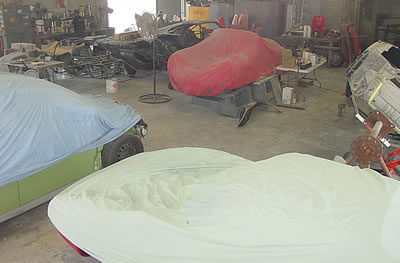 We had to cover some of the cars while Kevin was painting, so that the over spray does not settle on them. Under the red cover is 100 point 356 cab, green cover is Kevin's new beetle race car, closest cover is 904-067.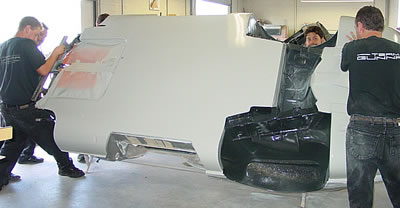 The primer has dried and the guys are turning the car over to continue work.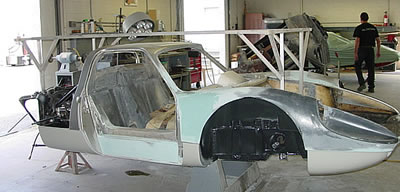 The car has been flipped and the rack will be taken off.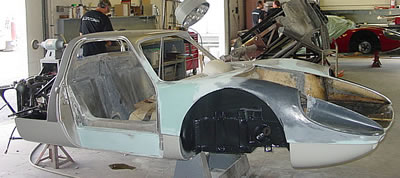 The rack has been removed and the final body work and cockpit spraying will be done this weekend.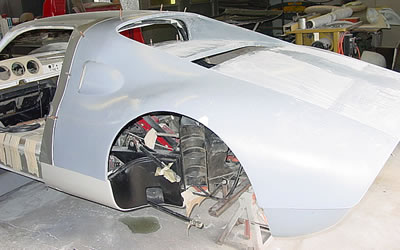 The tail was fit today and the inside structure was glued.
The tail weighs less than 30lbs., compared to the 100lbs. of the original tail.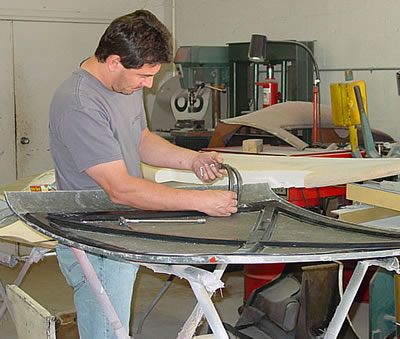 Mark is placing front hood hinges.