Crash Repair 904-006
04/24/02
Back in the fab shop, Mark, is putting the final welding on the new fuel cell housing.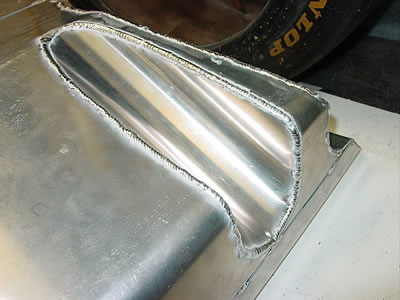 This radius cut out is for the steering mechanism.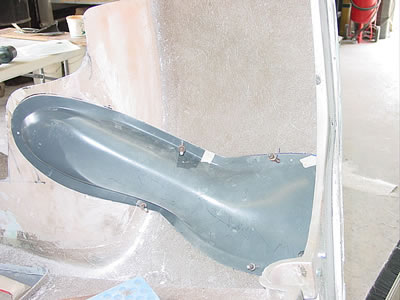 The inner rear brake duct is now fit and ready to be glued.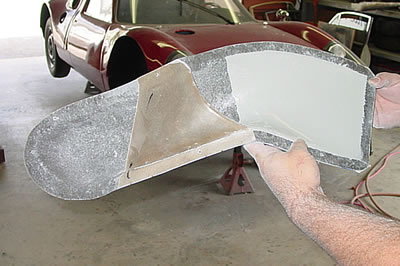 Inside of the duct is now primed, you see this surface when you look through the duct on the tail. The piece in the middle is the air diverter that will be glued in before the duct is installed.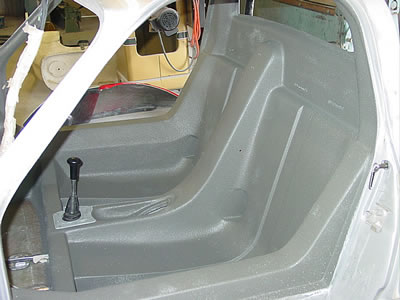 Damn near a week of hard ass work and it has now paid off for 10 minutes of the gray texture coating.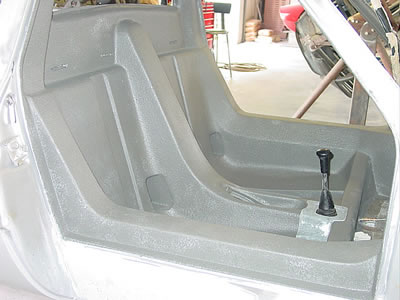 It looks good in the picture but even better in person.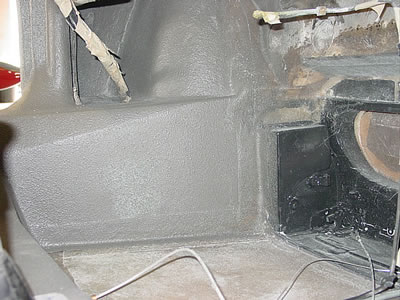 When the factory built these cars the detail was a little slurpee. We try to leave character by a rough edge or a drip now and again, but we try to keep the detail level a little higher than original. For all of you that have seen an original 904, they were built for purpose of racing first and street use second. Times have changed, today Porsche's standards are 100 point in everything they do.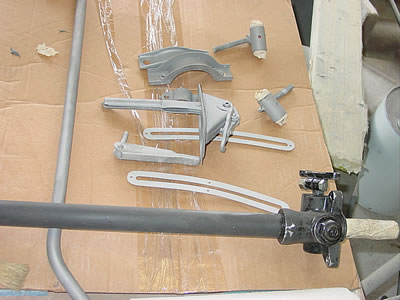 The last of the mechanical pieces are ready for paint. Assembly will start in certain areas while the car is being painted.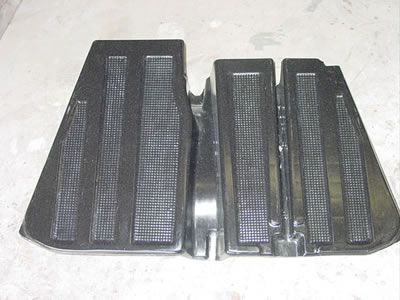 Floorboard mold is waxed and ready for duratech and the epoxy construction. The old floorboard was broken beyond repair.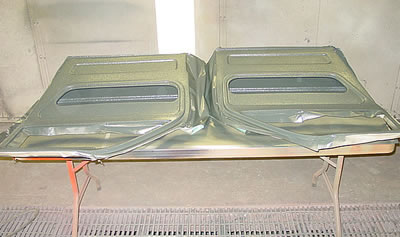 The doors are textured.
The dark gray paint has been applied.