904-006 Crash Repair
11/08/01 Pt. I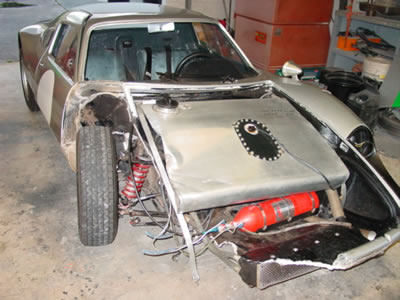 Here is the car just after being unloaded a couple of days ago.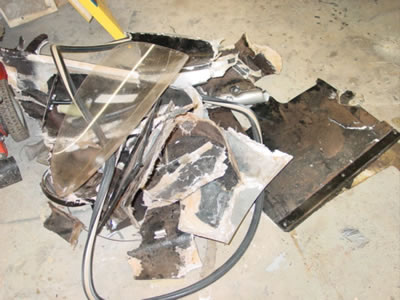 Here is the pile of rubble that came with the car.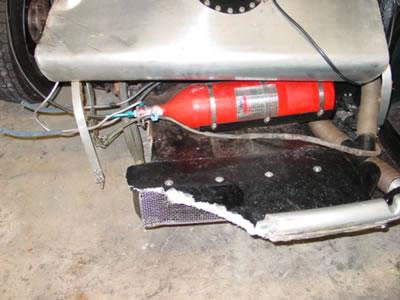 As you can see the car took a pretty hard hit. All of the right front body structure has been lost.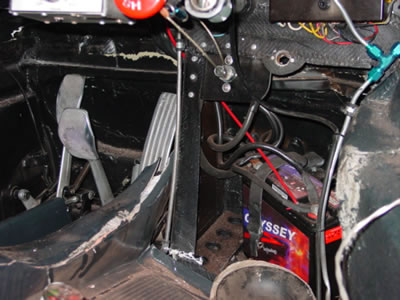 The right foot well area has been pushed pretty far into the cockpit.
You can see the left front fender was cracked and the the trunk area as well.