904-067
June 27, 2003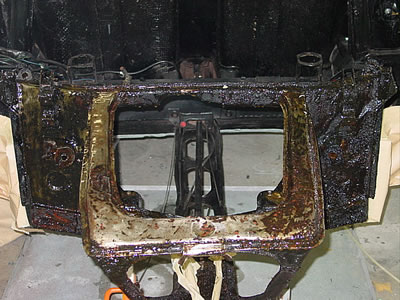 If the car was not already painted, we would sandblast the chassis.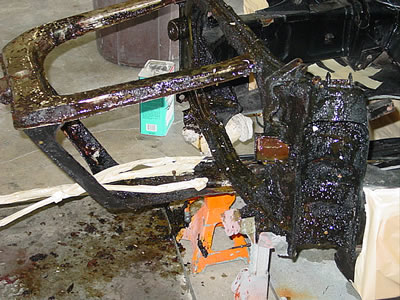 Paint stripper is the only way to rid the chassis of many coats of black paint and primer.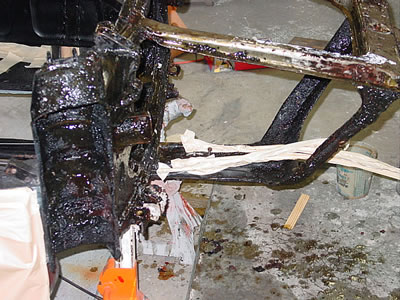 Because the car was hit, the right side of the rear bulkhead is still dented up.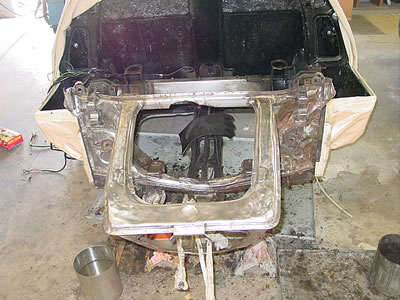 This picture shows bare metal on at least the tail structure.
The left side is original and never crashed. As you can see, there is no comparison to the right side, which was probably damaged in Peter Gregg's crash at Sebring. The brown color on this panel is from a gas torch trying to heat the metal to bring the pickup points back to normal specifications. When we replace this panel, we will check all the dimensions.
The center bulkhead has been stripped.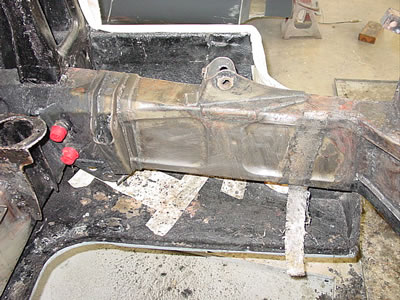 Inside right engine bay.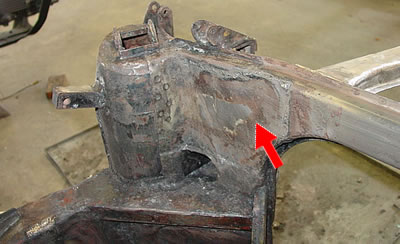 The arrow points to an area that was opened to knock the panel on the other side, out.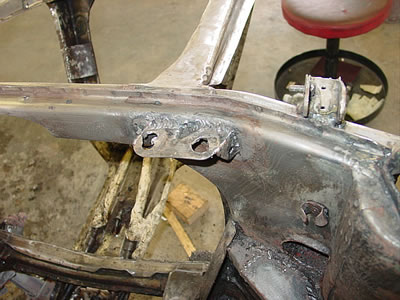 This Mickey Mouse bracket held the fuel filter from the 2.2 injected engine. This will be removed.