906-001
Nurburgring Historic Grand Prix - August 6, 2004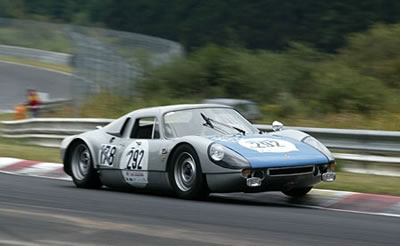 Thanks to Steve de Beer of the Netherlands, we have two great shots of Klaus at the Nurburgring Historic Grand Prix. We appreciate the photos Steve...Thank you!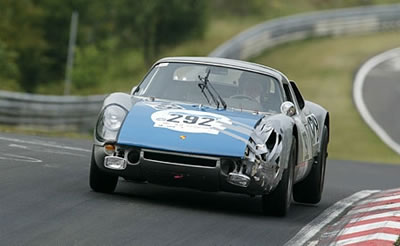 Klaus emailed us:
"Latest news: Oldtimer Grand Prix Nordschleife Nuerburgring
Race: 400 km = 3 hours, 117 entries
Result: 1st OA (plus a damaged left front wing because of some oil on the
road and a rail....), 2nd was 3:10 behind. My best lap was 8:24 min.
Car is easy to repair but....
Needed: Headlight."
Kevin says...Ouch! and CONGRATULATIONS!!