906-127
May 12, 2006
Now that the tail has the final coat of paint, Andy is detailing the inside with the infamous Porsche gray paint.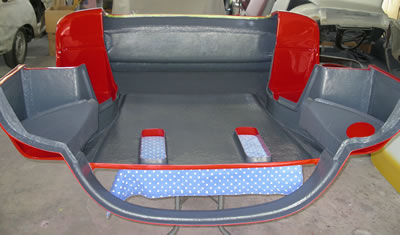 Sweet!
Double sweet!
Andy is finishing the cockpit. He is finishing both seats and installing the seat belts.
Porsche never quite detailed them the way all of us in the restoration business do. We can't leave the detail work out because these cars are seen and driven, not just driven like they did in the old days.
Of course, you could see Porsche taking an hour to mask off the upholstery...not!
I made the carburetor tops and gave Andy the deed of fitting them to the top of the carbs.
We use a carburetor from under the bench as a mock to fit the tops before installing them on the car.
A little detail sanding, but careful detail sanding because you don't want to scratch the clear surface.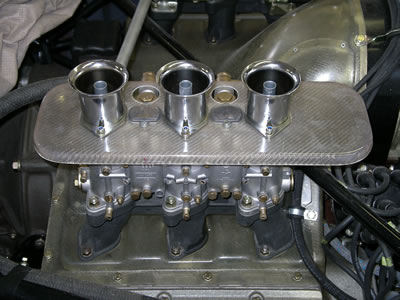 Bingo! These covers will darken as the resin cures and discolors with the heat of the engine.
Andy is now opening the firewall for the seatbelts.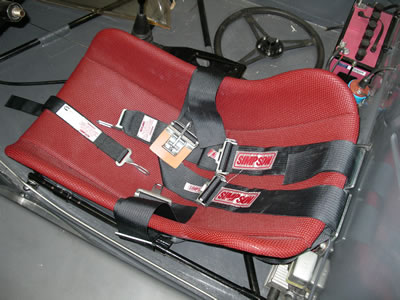 In this picture, you can see the steering next to the driver's seat. We are told that this will have to be hooked up to the steering column to work efficiently.
Here's a few more historic shots...
1966 Hansapokal
Historic Photos Courtesy of Sepp Greger - Reproduction Strictly Prohibited