906-138
September 10, 2002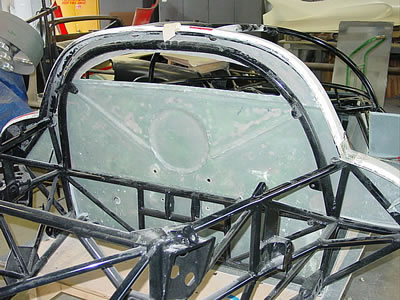 We now have the trimmed firewall back in the car. This is the skinned side and will always have the cloth pattern visible.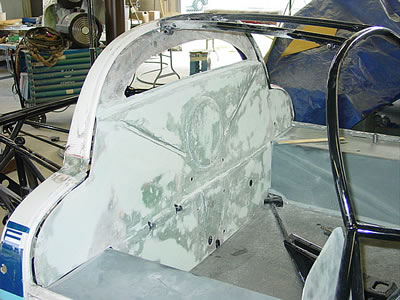 The inside is sanded smooth. Most of the holes have been pre-drilled for wires, seats, etc. This also gives us one last chance to inspect the fit.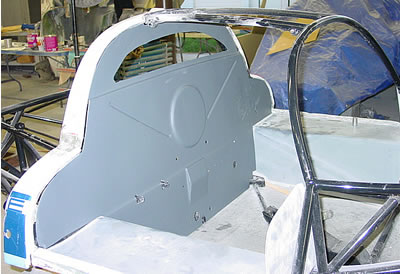 The same part after being sprayed with duratech. Once this is sanded the part will be too smooth. We will paint this with a brush just like the factory. The rear window area will be trimmed next.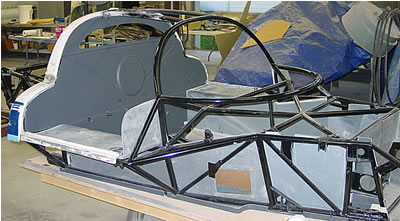 Another view of the panels, floor, and frame. All of the panels must be bonded together and also bonded to the frame.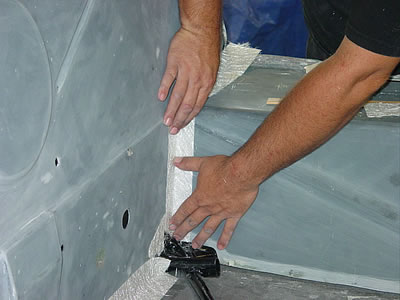 The sanded firewall is now back in the car for the final time. Strips of thick matt have been pre-cut. The goal is to join the panels together while keeping the patches as straight and sharp as possible. Once we start glassing these strips in place, we have to work fast. Here Jack is pre-fitting areas.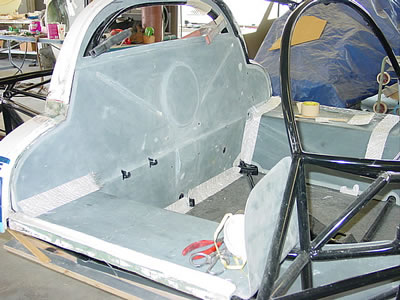 Looks easy from here, but we only have one chance to flatten out all of the surfaces.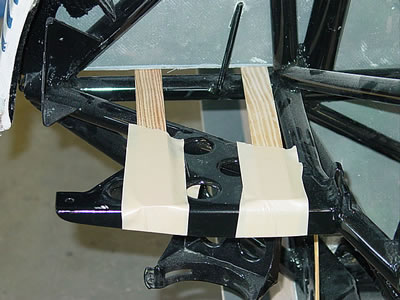 Thank god for paint sticks and tape. These two allowed us to "raise" the door sill up to meet the firewall. A little tape to hold them in place, then on to the next area.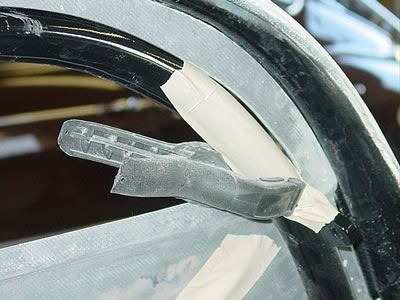 Tape to protect the rollbar and a clamp to hold the part steady. By the way, this second rollbar is a non-factory addition.