906-138
September 25, 2002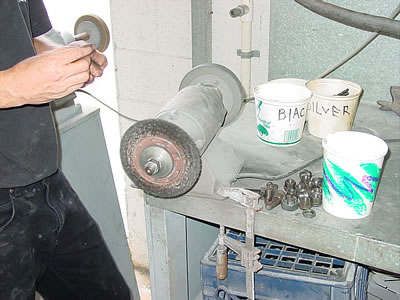 Andy is wire polishing all of the mechanical parts that get black phosphate plating.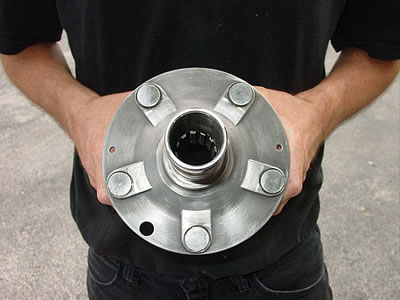 One trick part. This is the rear drive flange. (TITANIUM)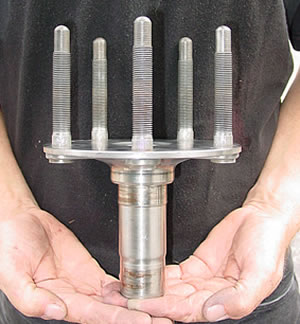 Long studs for wide track.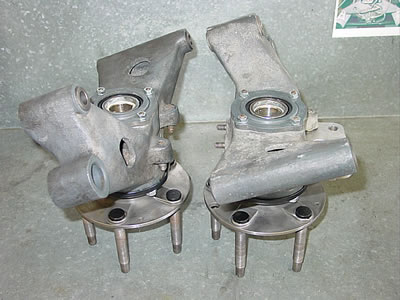 Both rear corners are now assembled with new bearings and seals and lots of titanium.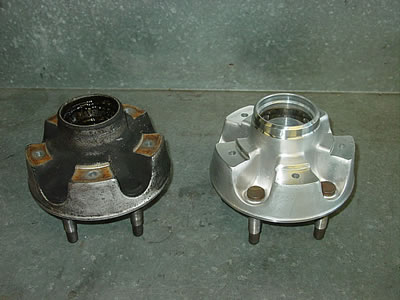 The front hub on the left is un restored and the one on the right is restored.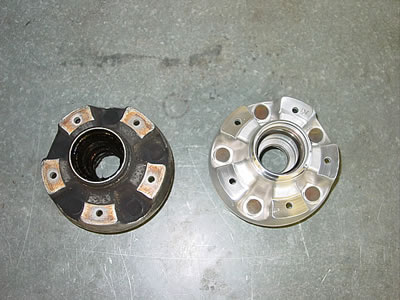 They look like 356 or 911, but they are 906.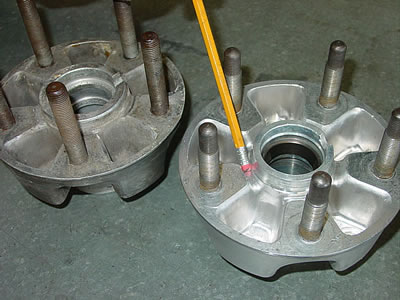 The pencil shows the depth difference for the wider track on the Carrera 6.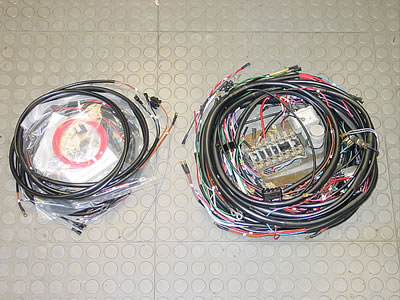 Just got the wiring harness back from Gene at YnZ harnesses. Gene is the man!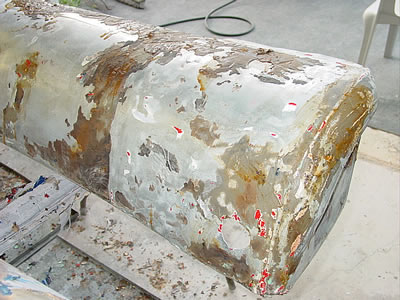 More shots of the gas tanks (Yuck!).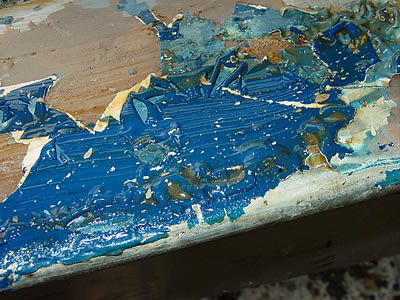 More of the same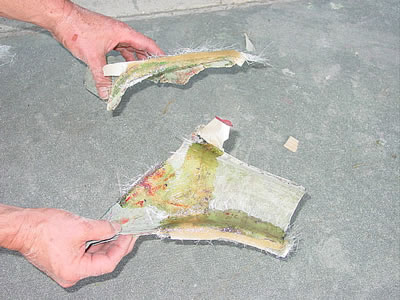 Back to the brake ducts. Starting to mend all of the broken pieces.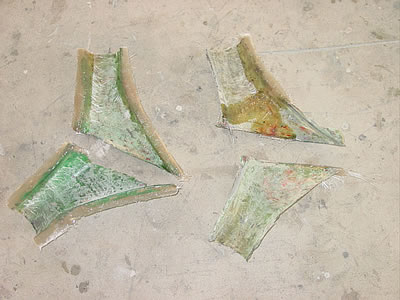 More miracles, ready for a little bodywork and primer.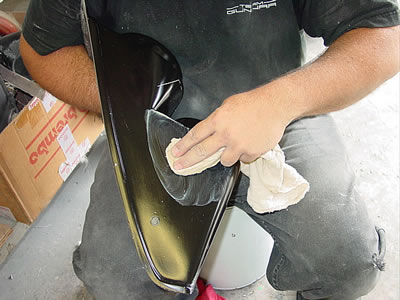 Jack is waxing the mold for the new headlight buckets.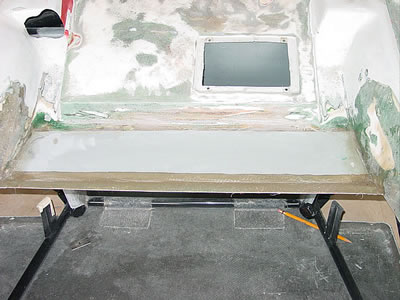 The gray piece with the amber edge is the new cooler base. The car had a substandard oil cooler which didn't fit, so the base was chopped away.
The blue line represents the original arch for the left and right fenders. This will be cut tomorrow and a new edge will be formed and then we'll skin the complete nose with a 4oz "S" weave and glue the body to the frame this weekend.