906-138
October 4, 2002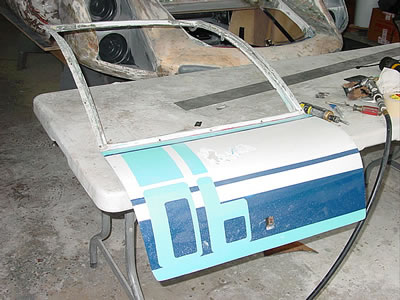 So long computer paint scheme!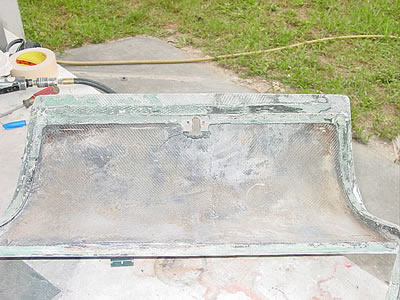 Trying to make the inside look new takes lots of repair and one good re-skin.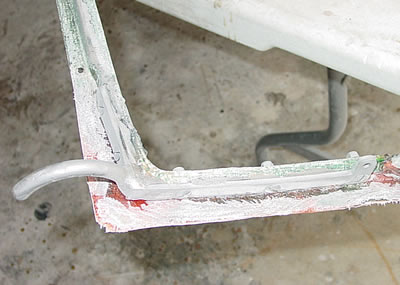 The original passenger door hinges still work perfectly. When all the bodywork is finished and the door is in primer the hinges will be re-plated silver zinc.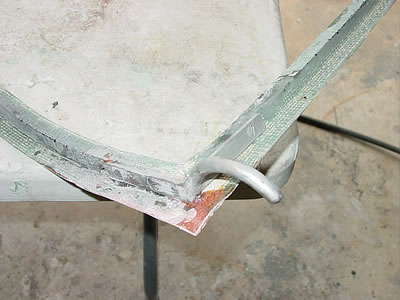 This is the other side.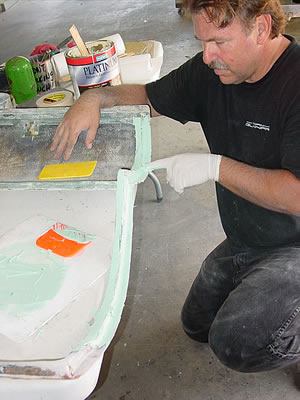 Jack is not pointing at the body filler, he is applying it.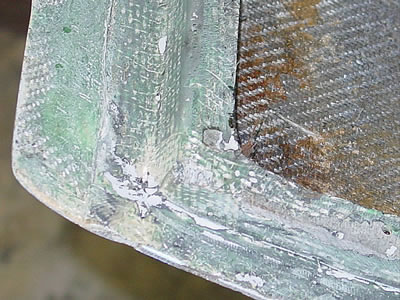 The reason he is applying filler is because after all the paint is removed there are plenty of pin holes that need filling.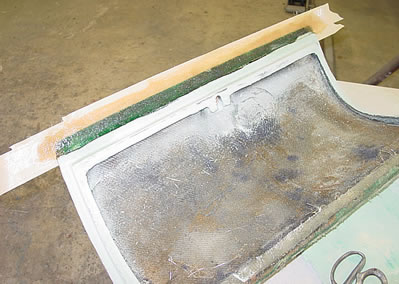 Jack has now added and extra 1/4 inch of material to the bottom of the door which we'll trim when it's fit to the body.