906-138
October 10, 2002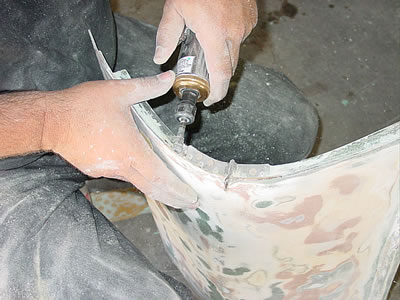 After about 6,023 hours, Jack is about done with the doors so they can be primed and painted.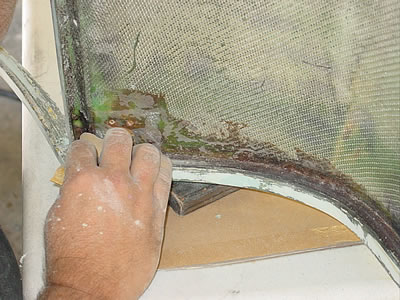 Jack's finger tips look like pencils and the doors are now starting to look original.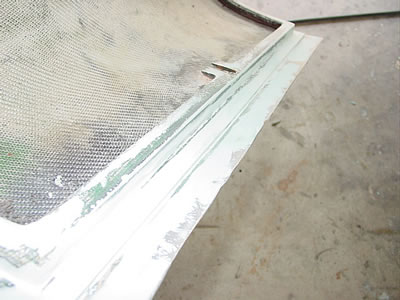 The bottom seam has been added so there is material to sand off when the door is fit to the body.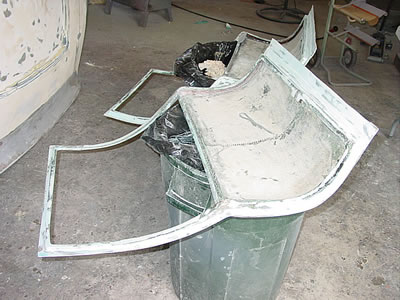 A lot of time went into these doors to get them back to original. It would be easier to make new doors, but they would made in West Palm Beach and not Germany.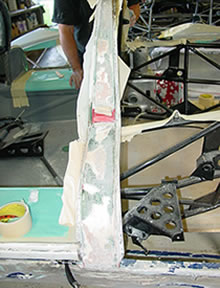 The radius edges that receive the round door rubber are now round again. A little bit of bodywork then they will be ready for primer.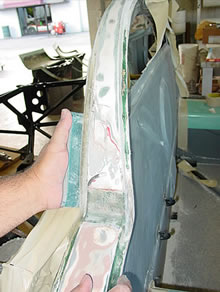 Final sanding before paint.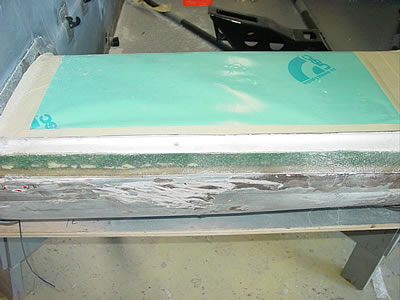 This is the bottom panel of the door opening, it's actually in pretty good shape.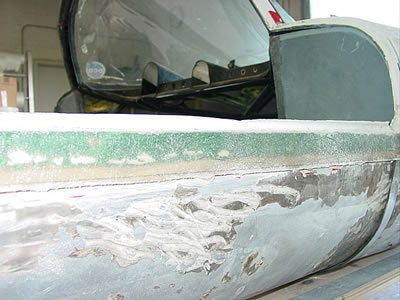 After the paint is stripped we'll do some filling and give her the old primer.
Gas tanks are next!