Porsche 906-138
Part 1 08/30/02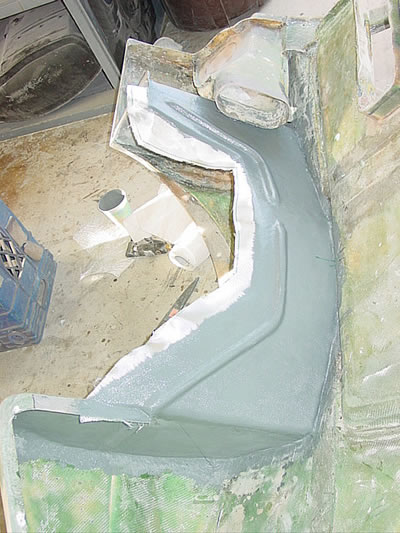 Now for the fun part. We will re skin the entire inside surface with a very fine cloth we import from Germany.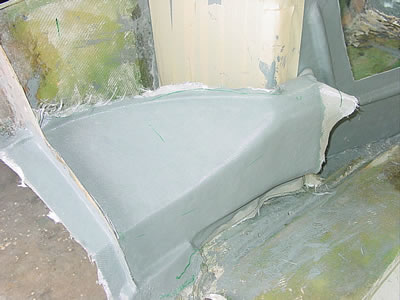 The inside and outside surfaces of the ducts have been laid up.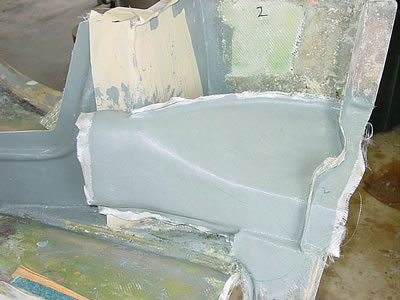 We have done the same process with the other duct. Note the masking tape used to protect the inner fender. Special attention is given to the weave patterns, we want all of the "lines" to run the same way.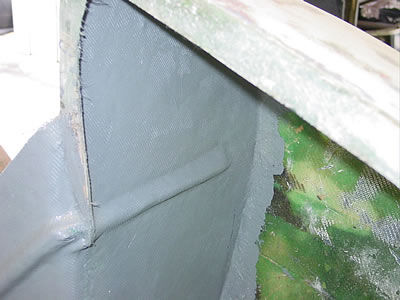 Section by section we continue to cover the inside surfaces.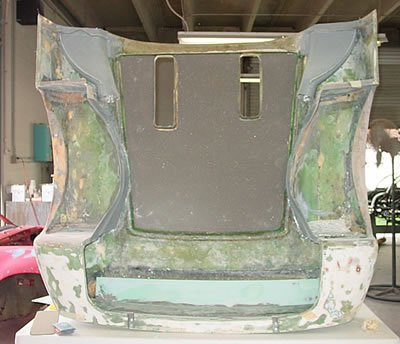 We have installed a piece of foam. While it was not on the original car, it is lightweight and adds tremendous strength to the part.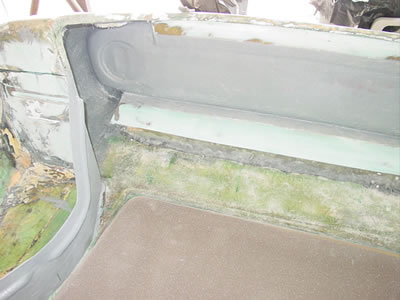 Inside the rear deck is now glassed in.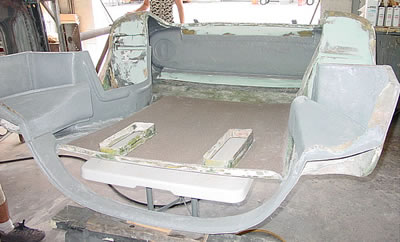 It has taken a lot of time but if you compare earlier photos (previous updates) we have a substantially improved product. Only the engine air intakes and the foam area are left.
The finished product, ready for painting.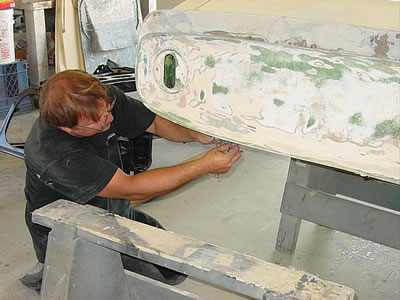 Jack refits the tail to the chassis we can start on the exterior body work.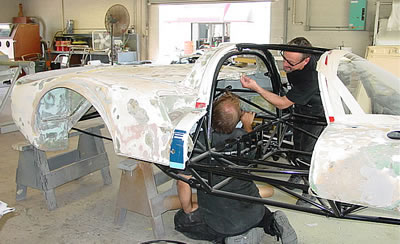 Kevin and Jack will align the body work.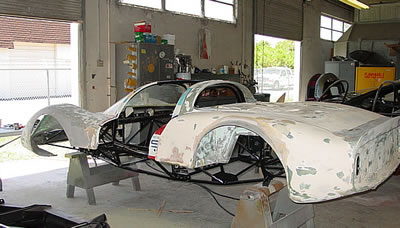 Starting to look like a car again.