Porsche 906-138
Part 2 08/30/02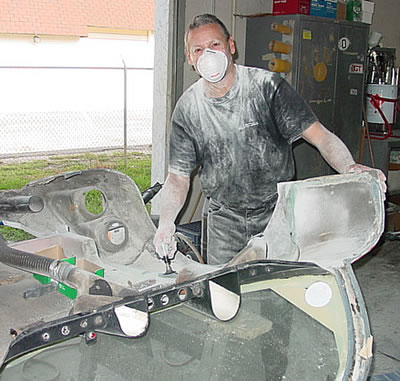 While Jack was working on the tail, Kevin took on the front nose.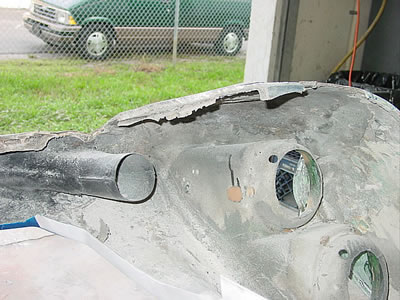 The following few photos will give you some idea of the condition of a typical restoration project.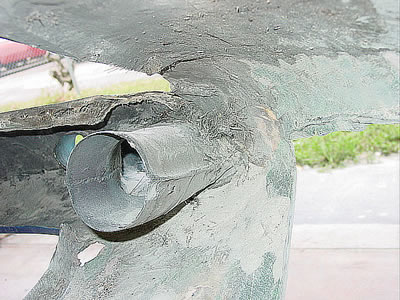 Nice huh!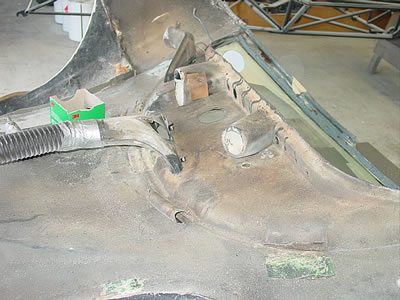 Here is a view you are not likely to ever see. The under dash of a Porsche 906. The square green areas were patches that attached the body to the frame.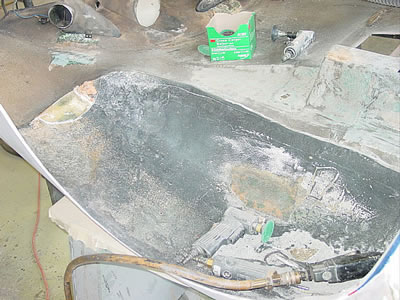 Kevin continues to grind away all of the inner fenders.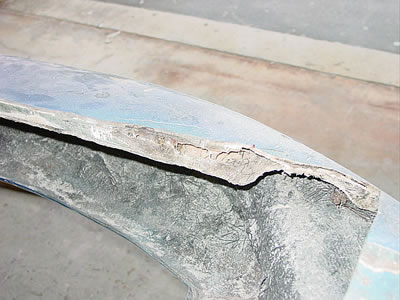 Some areas are over an inch thick from years of patches and repairs. We will basically grind all of the body work down to 1/16 of an inch thick.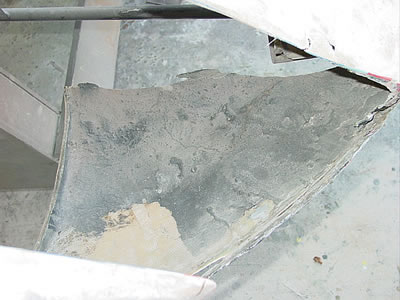 Headlight buckets were removed allowing access to the front nose areas.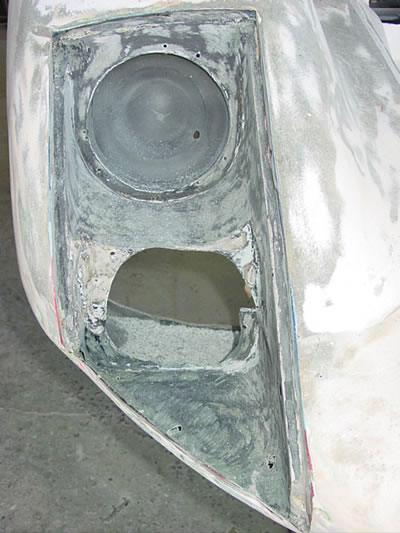 The buckets themselves were a mess. This photo shows them after the paint has been removed.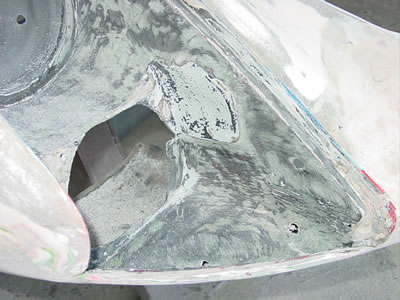 Another view.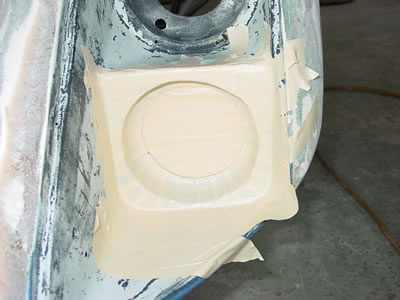 So much work will be required to restore the individual lens housings. It was decided to finish one off perfectly and make a mold.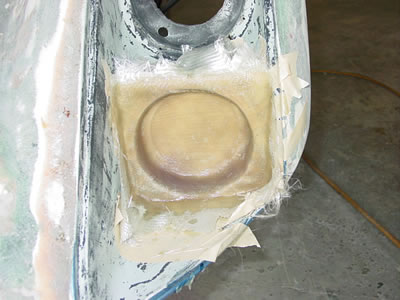 A layer of masking tape and then a layer of glass starts the process.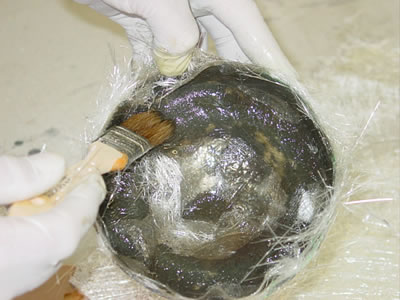 We will have to make a few of these.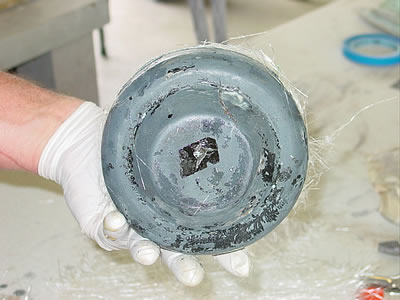 The finished housing.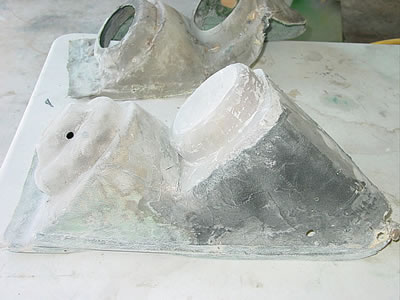 They are installed on the bucket.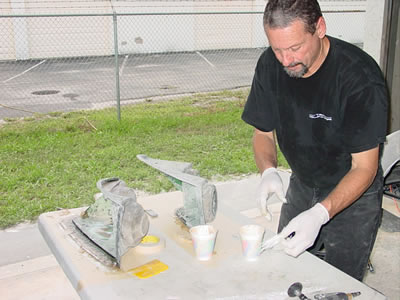 Kevin positions the buckets. He is adding glass to the outside edges where they attach to the body.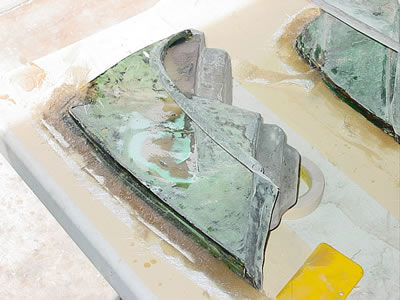 A closer look at the material we have added to restore the edges.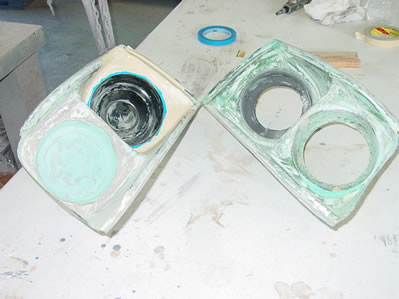 The final step is still requires hours of sanding and filling until they are perfect and ready for primer.