Porsche 906-138
04/02/02
HOUR 1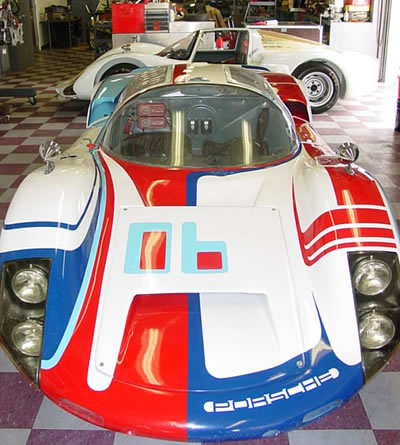 Last chance to see her intact.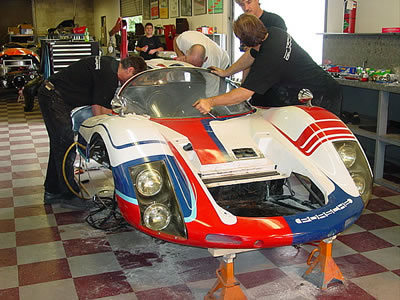 The guys dive right in as hour one begins.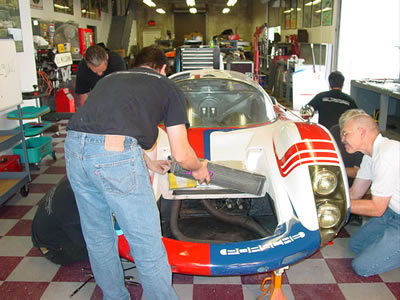 Mark is removing the oil cooler.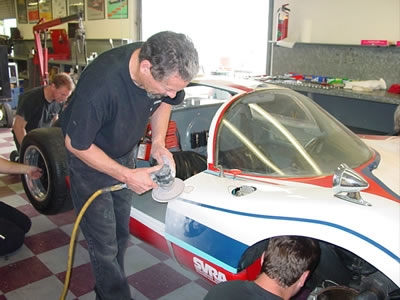 Kevin is investigating the paint layers to determine the previous paint schemes.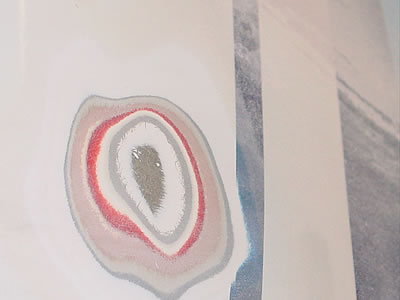 This shows the paint schemes prior to now.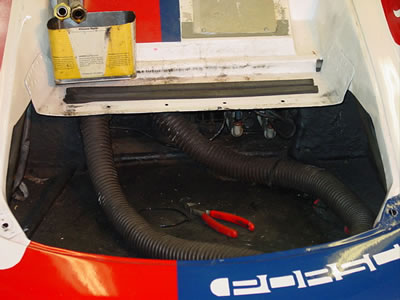 The oil cooler lines are draining.
The right front suspension.
Left rear suspension.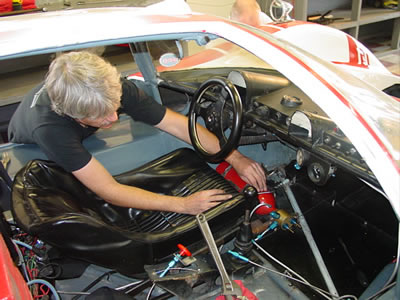 Andy is removing the fire bottle.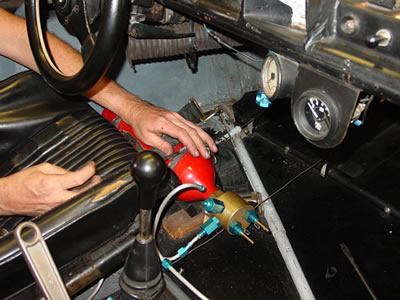 Andy has disconnected the cables of the fire bottle.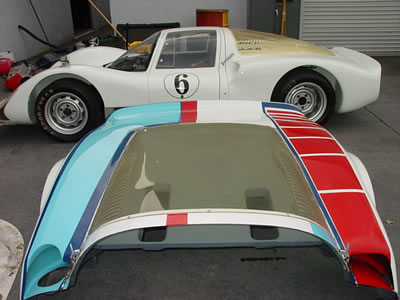 906 and a half.
<< Previous Update | Next Update >>