Porsche 906-138
04/02/02
HOUR 3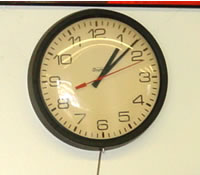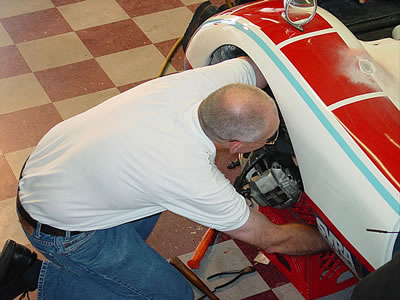 Here, Bill Victor, is removing the left front corner.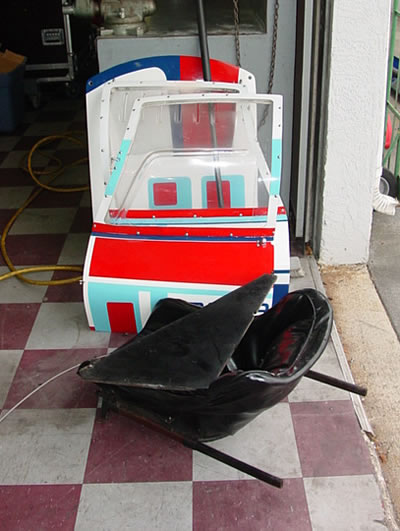 The doors, seat, and the deck lid have been removed.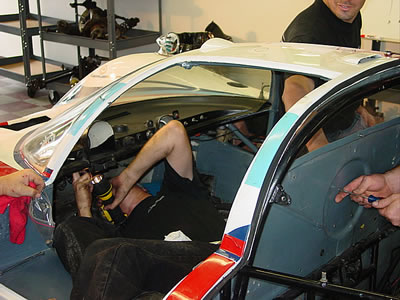 Andy is disconnecting the tach.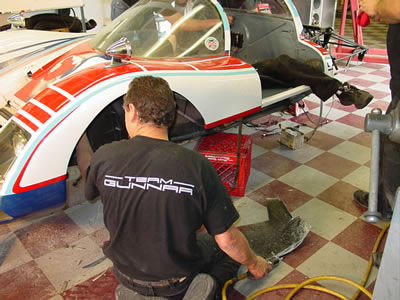 Kevin is cutting the front body work free from the frame.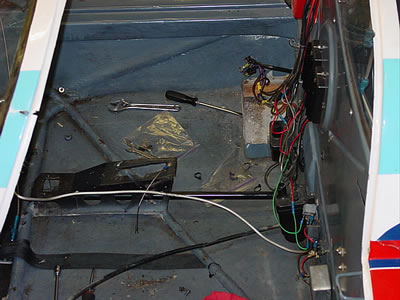 The cockpit is dirty but all original minus the paint.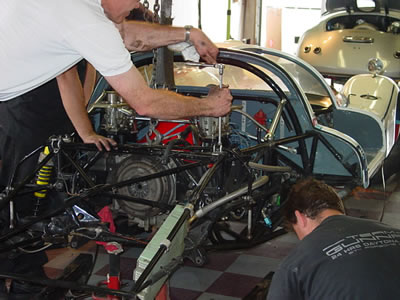 The engine is being prepared to be removed.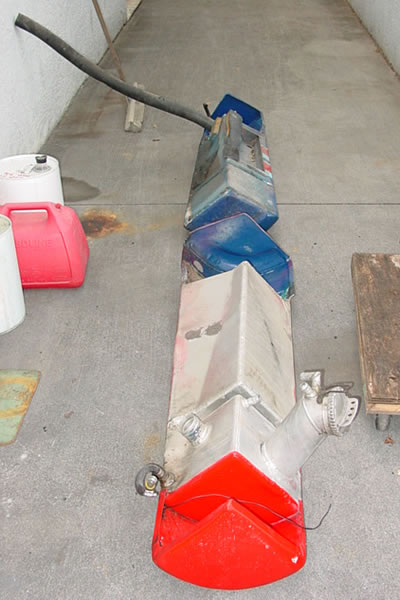 Original fuel cells are removed.
The engine is ready for detail.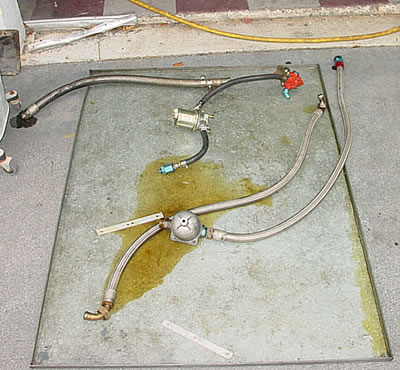 The filter is original but the oil lines are not.
<< Previous Update | Next Update >>