906-151
January 21, 2003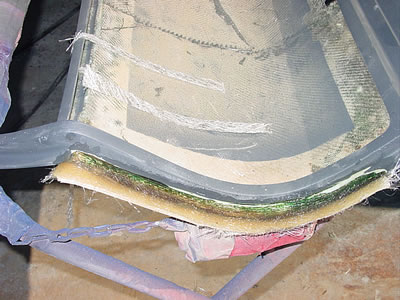 When we resize a door, we don't just add filler to the edge, we have to grind the edge to a taper and re-glass the edge to the desired width.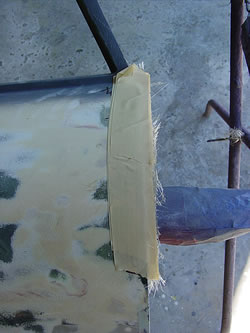 After the grinding, we tape a fake edge a little wider than we need. Then we add four layers of material so the edge is very strong.
This is the drivers door after the first blocking.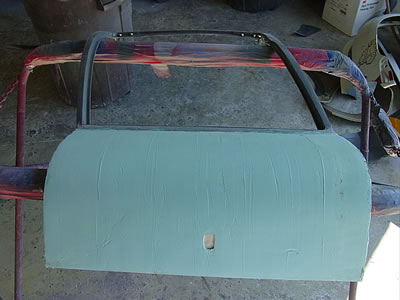 This is the passenger door getting its skin coat of filler.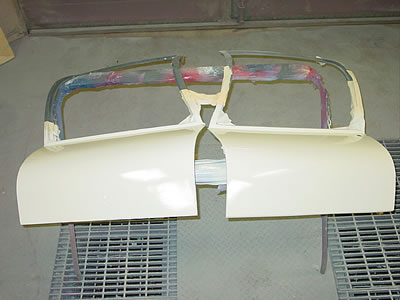 Both of the doors get four coats of primer.