906-151
February 7, 2003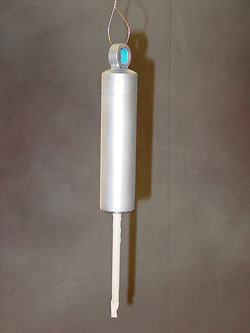 The shocks were at Bilstein being rebuilt two different times. Now they are ready for Bilstein red paint.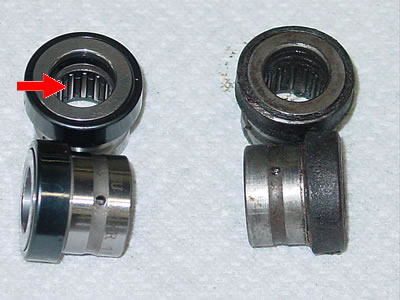 The bearings on the left are the bearings we had made. They are technically better than the old ones.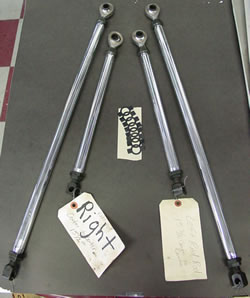 The control arms are polished and the ends have been black coated. They are now ready for assembly.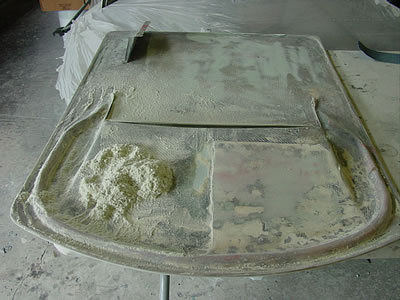 I've been grinding half the day and I ground the left side down to the original material. The pile is my patented famous itching powder.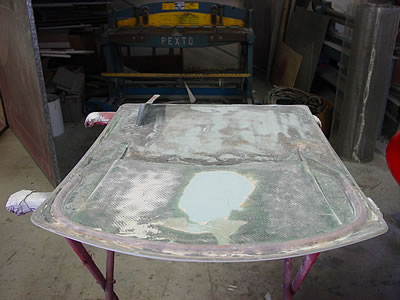 As you can see, the blue in the middle is where I ground through to the filler.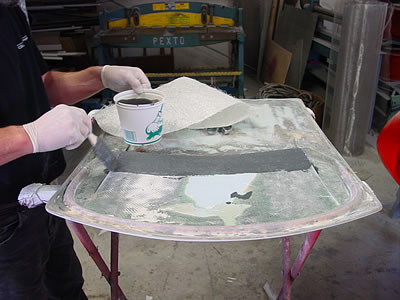 The top gray layer is for double strength. It consists of 1 1/2 oz matt.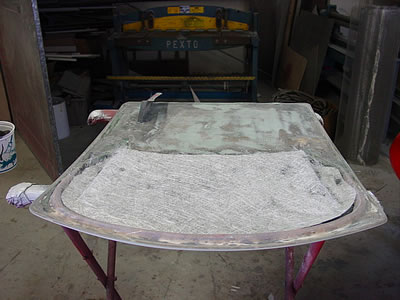 Then I cover the whole front with another layer of matt .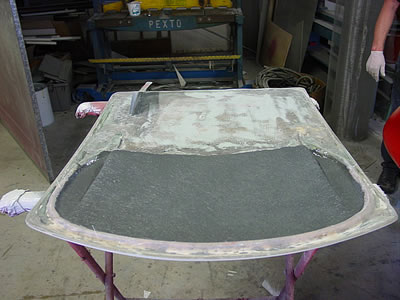 While this layer of matt is drying, it will take the shape of however it's positioned. We then install it on the car.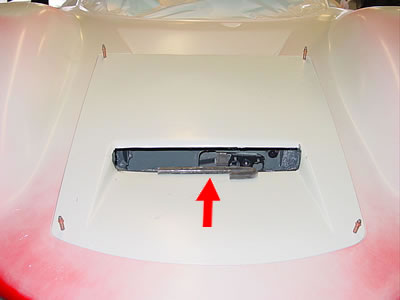 The arrow points to a steel weight in the center of the duct. The weight insures a proper shape during the curing process.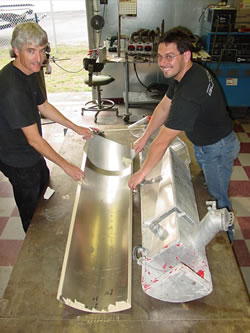 Mark and Andy are building the right side fuel tank pod.