906-151
February 10, 2003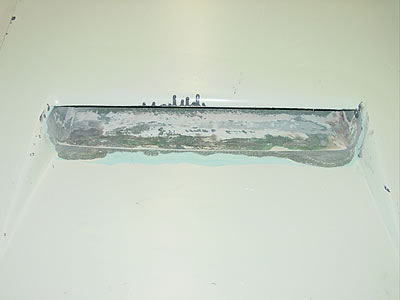 The inside air duct is now connected to the nose cover. Bodywork is next.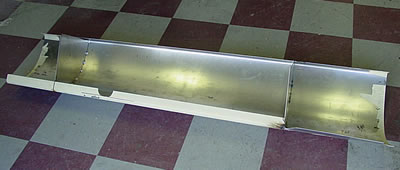 While we are getting the car the car ready for final paint, Mark and Andy are building the side pods.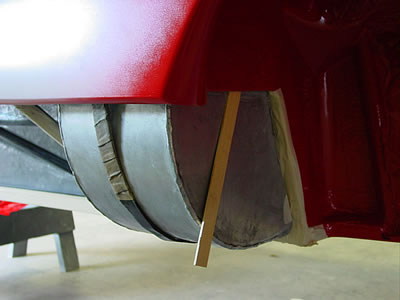 The oil tank is now fit.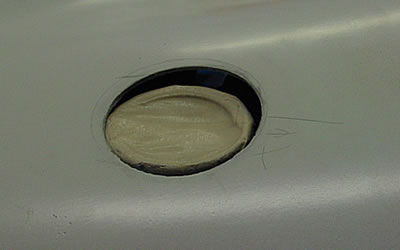 The oil filler hole has now been opened on the fender.
Another view of the side pod.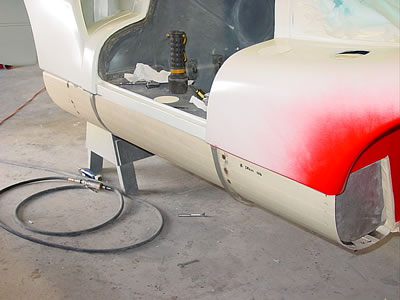 The outside of the skin is covered with masking tape. This protects the surface.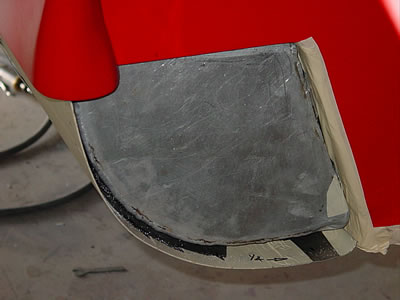 Here is the oil tank inside the pod. When the fuel tank is attached on the inside, we'll use the original fender end cap from the original pod and weld it to the end that you are looking at.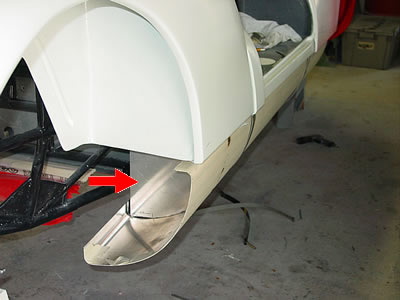 Here is the back view of the pod. The arrow points to the end of the fuel tank. The tail has been reinstalled so we can make the end fit the fender arch.