906-151
February 12, 2003

These are the old tanks.

Just a little worn out.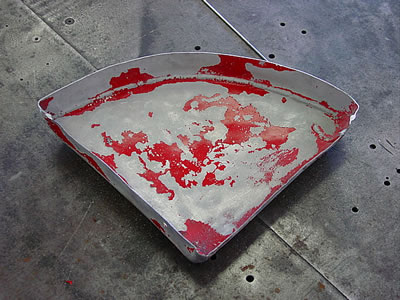 This is the end cap that we'll reuse.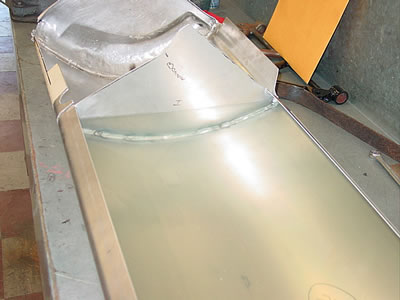 This is the new tank with the end cap welded on.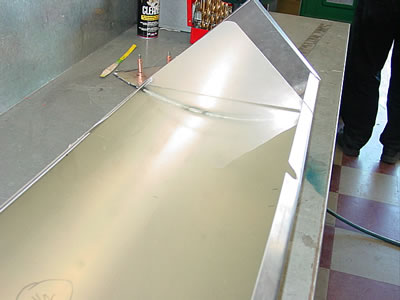 A view of the other side.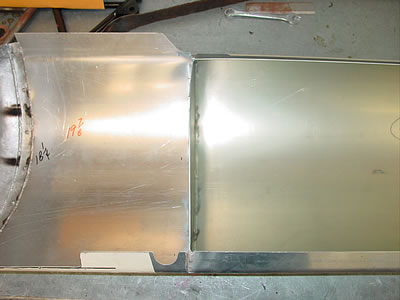 The plate in the middle is the end of the fuel tank.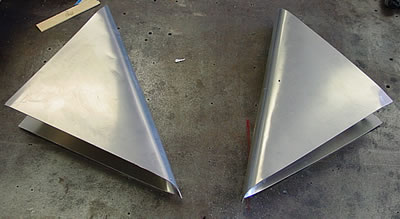 These are the tank cutouts that let the tank go into the chassis.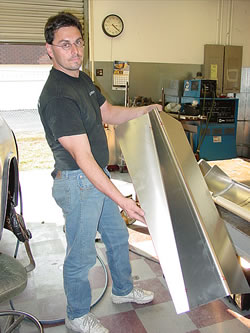 Mark is holding up the outside edge of the fuel tank.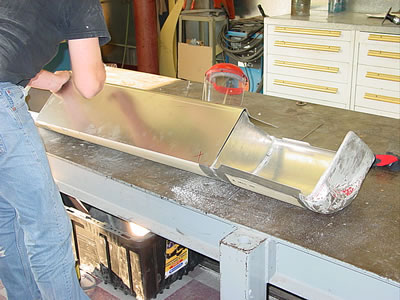 Here, he is comparing it to the original.
Tomorrow, the body goes into red primer.