906-151
February 20, 2003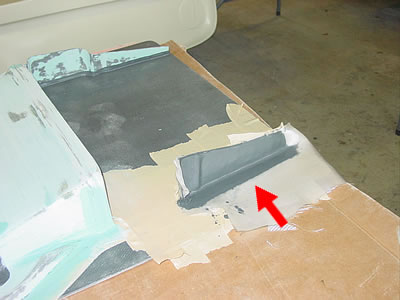 The arrow points to the right side air guide, which was original, but needed to be re skinned.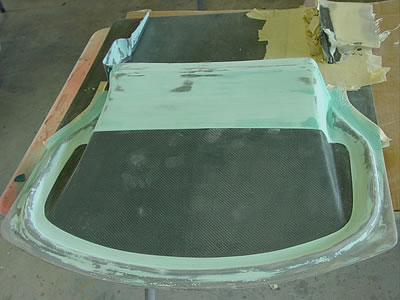 The bodywork is done on the structural panel before we cover it with 4 oz cloth.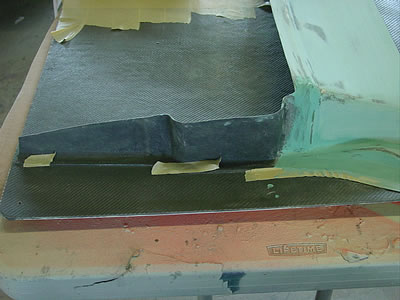 This is the left side air guide that has been glued to the cover.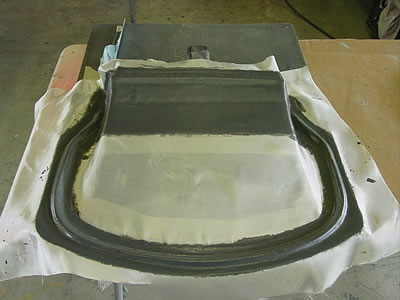 Now the panel is finished and we'll trim it in the morning.
The next three photos have been provided by Phil (ace photographer) Bagley. Phil is a partner in KlubSport, another Porsche tuner in West Palm Beach. The car in this photo is the 906-153, X- Le Mans class winner.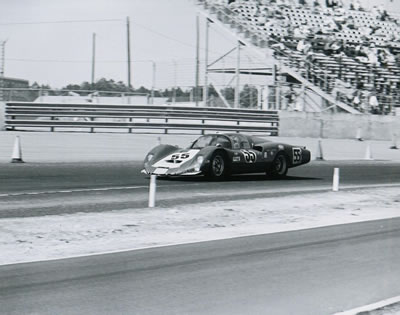 Another shot of the front.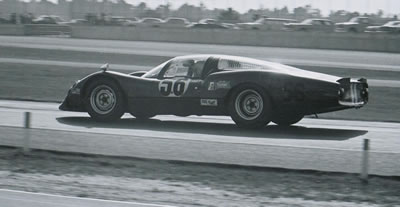 This car is #56, S.N. 906-151. If our car is 906-151, then this is it at Daytona in 1967. This is the first picture we have found of the car before it was crashed around lap 10 of the race. We are very interested in # 55 and 56 because both these cars are red, but the 55 car has a white single stripe down the middle. The 56 car has two small white stripes down the middle. If you look at previous updates you'll see that when I'm grinding the paint away on the center section of the nose, above the nose cover, there is a color separation- red and then white. The white being a wide stripe, not two single stripes!! This is very interesting news. I would expect, if this car was really 151, I would have found signs of two stripes rather than one wide stripe. Both cars were entered by Swiss teams which is why the cars were red with white stripes (Swiss colors). The one thing that is for sure is cars 55 and 56 or S.N. 906-151 and 906-153 are both factory long nose, long tails. As we find out more information we'll keep ya'll updated.