906-151
March 10, 2003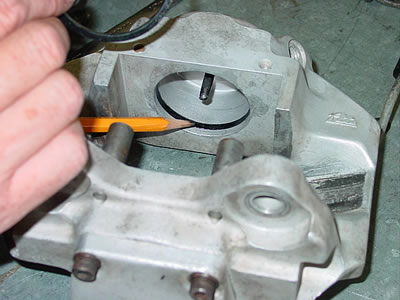 Andy has installed new seals in the alloy calipers.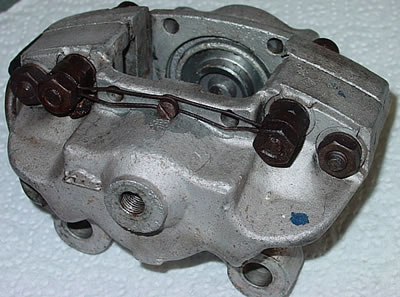 All the old hardware will be replaced with new parts.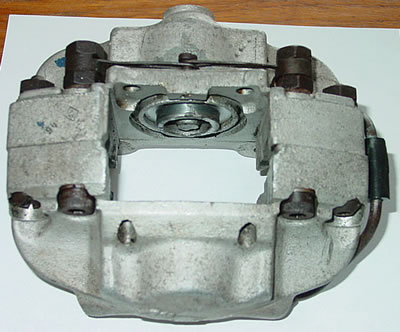 Here is another view.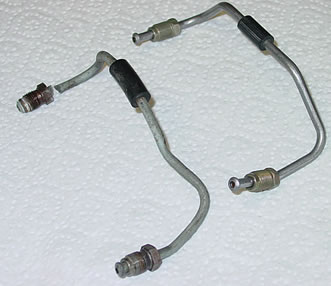 The crossover pipe on the left is used. The one on the right is new.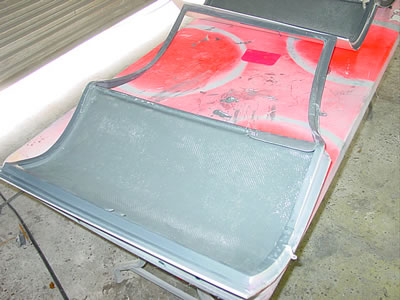 Jack has reskinned the inside of the doors.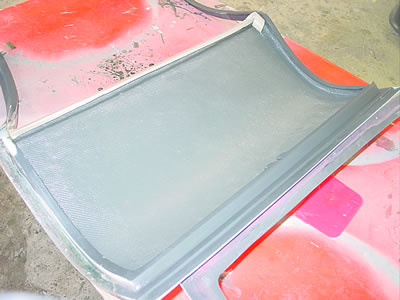 These will be brush painted gray, after I paint the outside.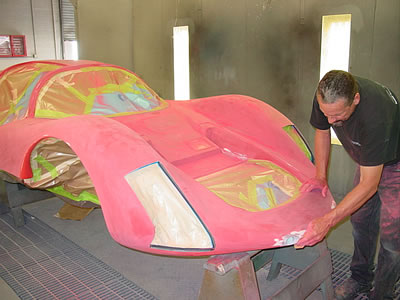 I'm doing the last sanding before the last primer coat.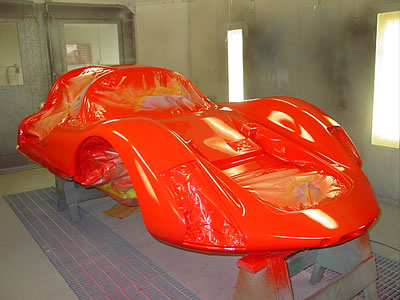 Final primer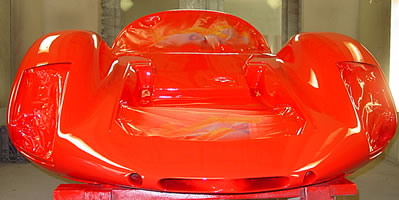 A lot of time went into these brake ducts.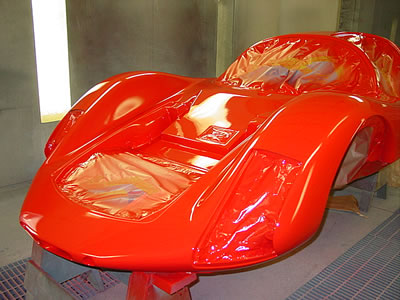 We will FINALLY start assembly on wednesday!! This thing would have been long done if it was 906-138......thank God it's not! And what's few more months to get a long nose, long tail.