906-151
March 13, 2003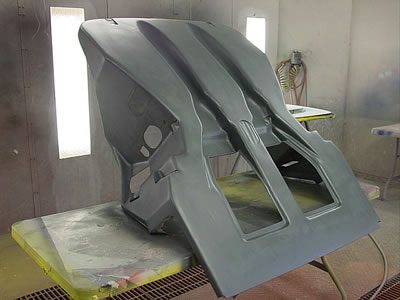 Jack is at Sebring so I had to take over his job. I final block sanded the undertray and gave it three coats of duratech. I'll finish it for final paint this weekend.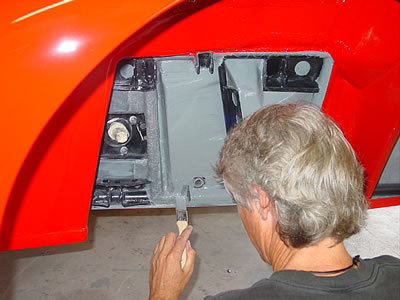 Andy is getting ready to assemble the suspension, but first he must give the suspension pickup area a fresh coat of navy gray.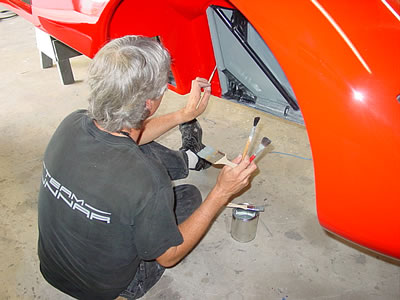 Andy has got his painting arsenal in his hands.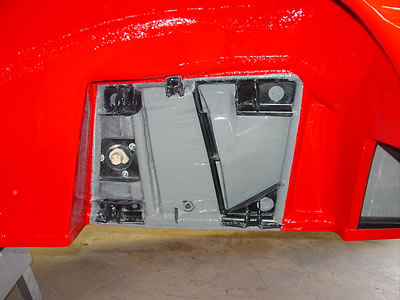 Ready for suspension tomorrow.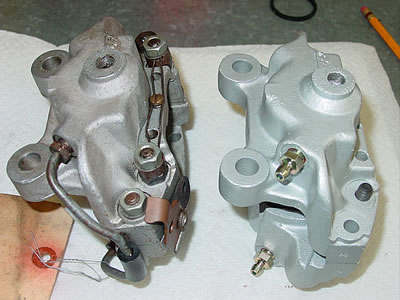 The one on the right is blasted and coated. The one on the left is the before.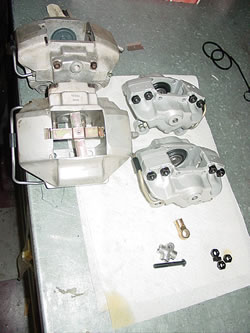 The rear calipers are on the right, the front calipers are on the left. They are ready for installation.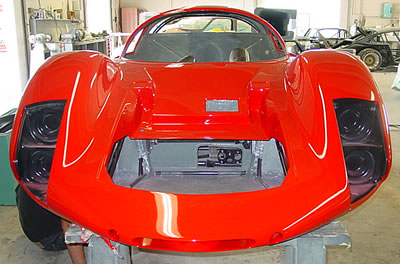 Tomorrow we start bolting pieces on.