906-151
March 18, 2003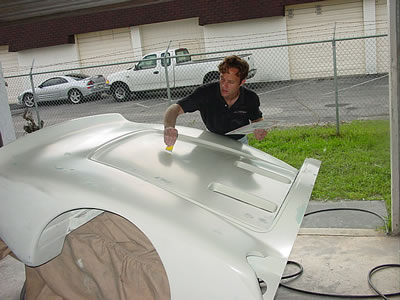 Bill, our weekend warrior, is putting the final day on the tail before red primer.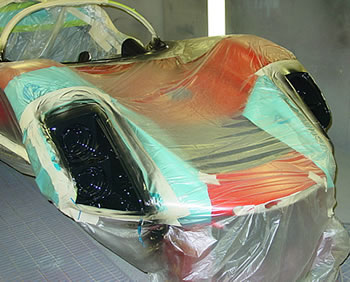 Just got done painting the headlight buckets, dashboard, and tail frame.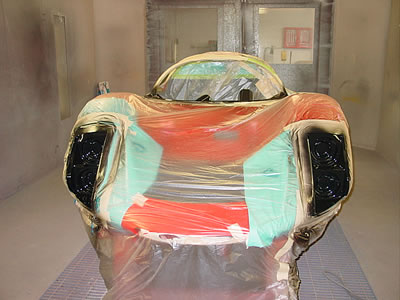 Another view.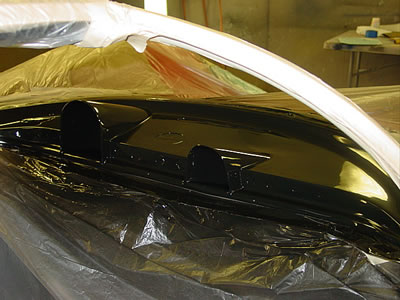 Close up of the dash (satin black).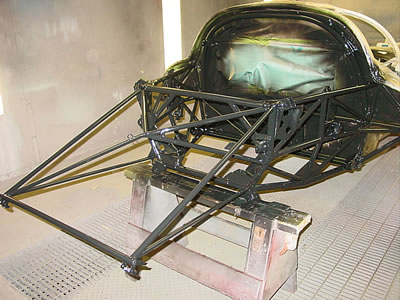 The car is now ready to go into the assembly shop (get it out of here!!).