906-151
March 21, 2003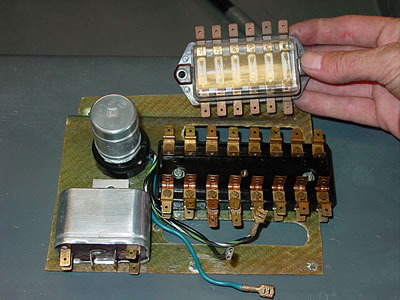 The fuse carrier in Andy's hand is original C-6. The bottom fuse carrier is the updated version for all the extra lights.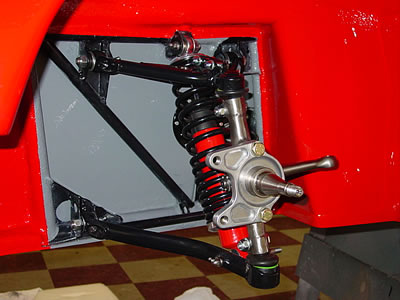 Here is a better picture of the front left suspension.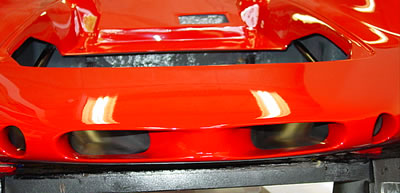 Jack has detailed the duct openings.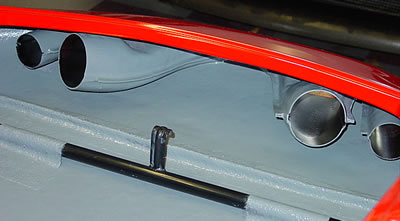 Even the backside looks good. Of course, Porsche never did this, but it's nice to do it once in the lifetime of a restored car. The good news is, in a couple of years they'll look like shit from all of the rock chips, thus giving them a great patina.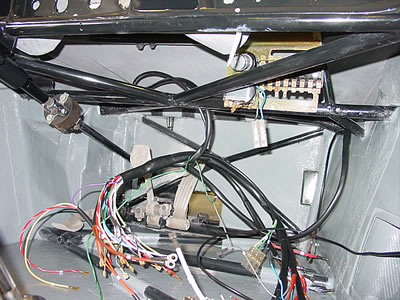 The first signs of wiring "Helter Skelter". We would be putting on the rear suspension, but we need to have the undertray fit first and I will be painting it this weekend. Next week it's wiring and then suspension.