906-151
March 24, 2003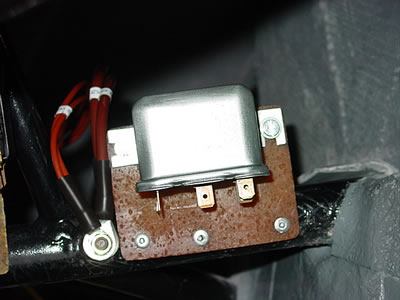 Pictures of wiring under the dash.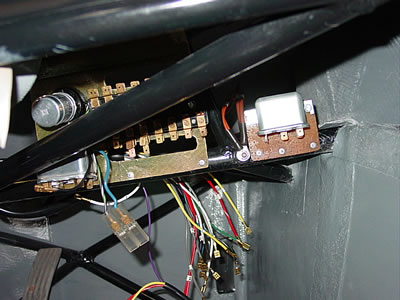 Fuse panel goes through the slow process.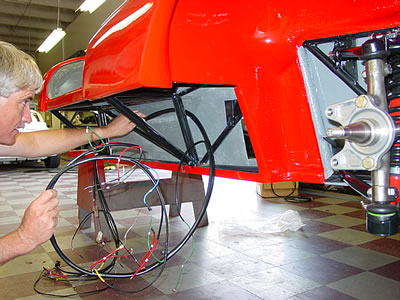 Pull em through Andy.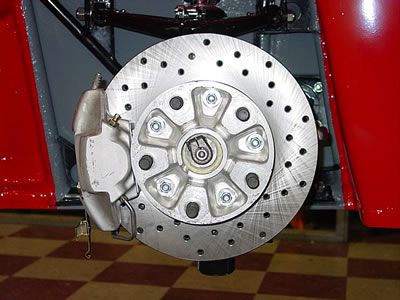 Brakes and brake discs installed.
A view of the front caliper.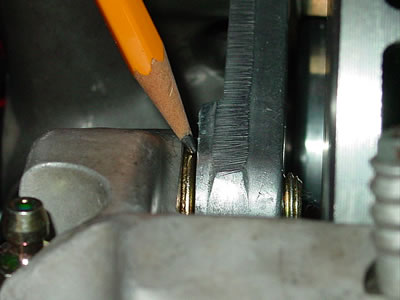 When you use a bigger disc (better braking) sometimes you have to space the caliper to keep it centered. The pencil points to a spacer.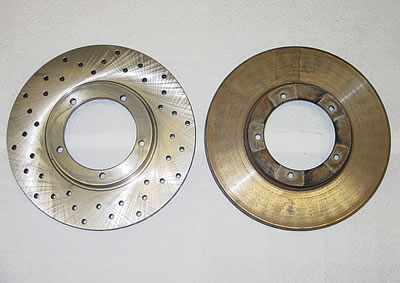 The one on the left is a drilled disc. The one on the right is original and not drilled.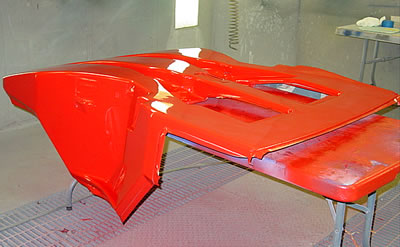 Undertray is in first red primer.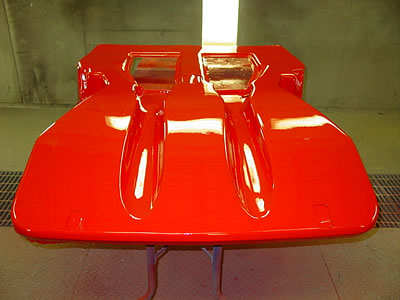 It will be painted in final paint tomorrow.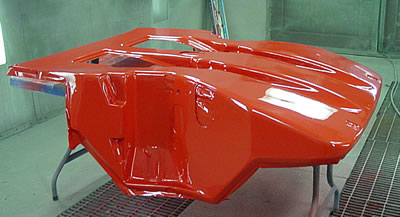 Believe it or not, it is the same color. This picture is taken without a flash.