906-151
March 28, 2003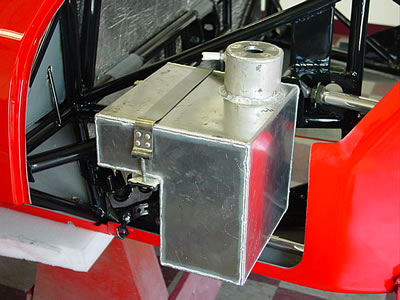 The fuel make-up tank has been made and just needs polishing.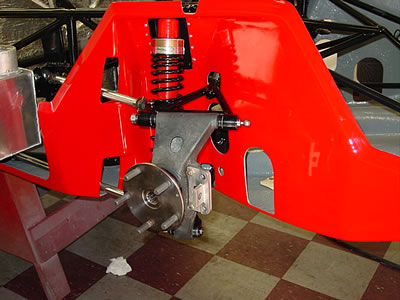 The rear suspension is complete, except the brakes.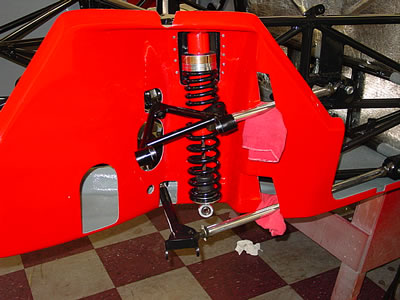 The right side is waiting for the short stud conversion (monday).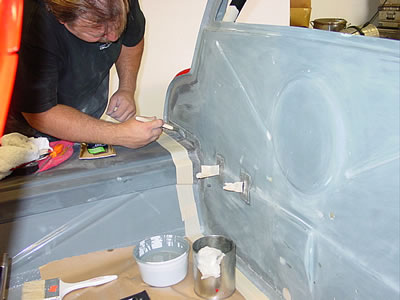 Jack is painting the first coat on the firewall.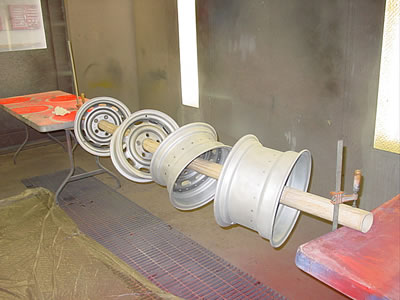 I just primed the wheels. These are two piece steel-aluminum alloy wheels. Like always, they will need lots of work to be perfect (Porsche silver).