906-151
April 2, 2003

The necessary pieces to make a proper brake line: tubing, a threaded fitting, a ferrule flaring tool, and tigon hose.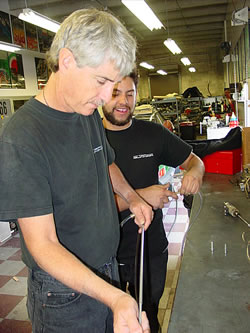 Here Andy is guiding the tigon onto the tubing while Danny blows air in the end of the tigon. This takes a while, it seems impossible to do, but it isn't.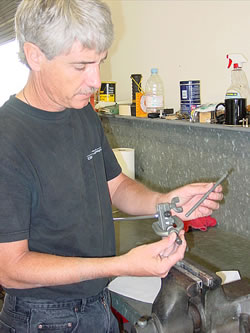 After the tigon is installed, Andy slides the fitting onto the tubing and then uses the flaring tool to flare the end. It has to be done in this order.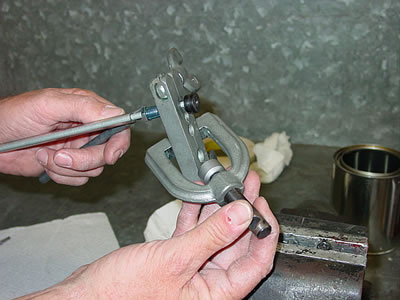 Birds eye view of the flaring tool.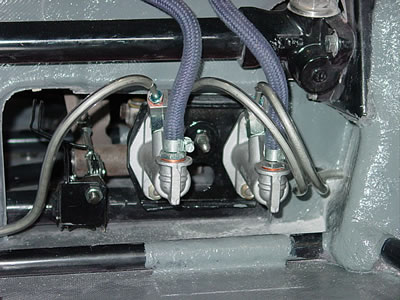 That's how you get the factory original look.
On the left is the original disc, on the right is the new type that will be machined to look like the original.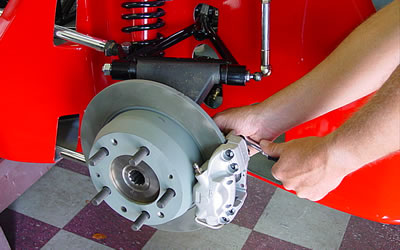 Andy centers the disc to the caliper to make sure everything fits perfectly.