906-151
April 30, 2003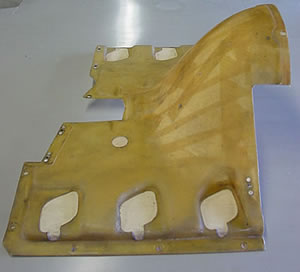 I'll get the header pipes back on friday, then I can install the engine, but first I need to finish it.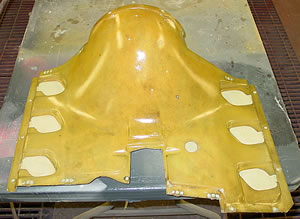 The 906 E takes a special fan shroud and I only had a not so good one. I repaired it and now I'm going to make a mold so I can make new parts and finish Tom's engine.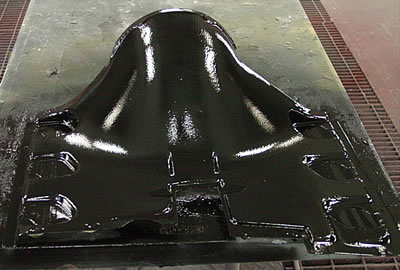 In the picture before this one, the part is waxed and PVA 'd. In this photo, black tooling gel has been applied. Tomorrow, I'll finish the mold with eight layers of 1 1/2 oz matt.