906-151
May 13, 2003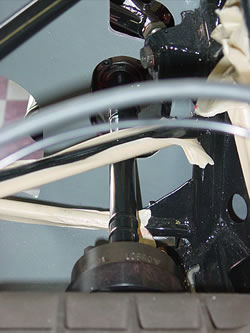 One rebuilt, race proven axle installed.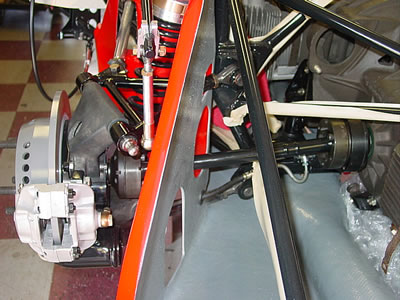 Here is a better view.
We are still able to get new boots. This car has the original nadella axles, which will be kept in a cabinet. The car will be raced with CV joints (way better, way stronger, way out!!!).