906-151
June 4, 2003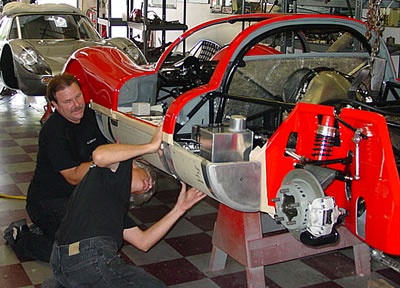 Jack and Andy are doing the final fit on the tank pods.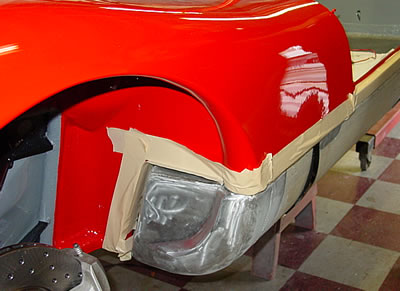 The general fit around the fuel filter housing and oil tank must be looked at one last time before final paint.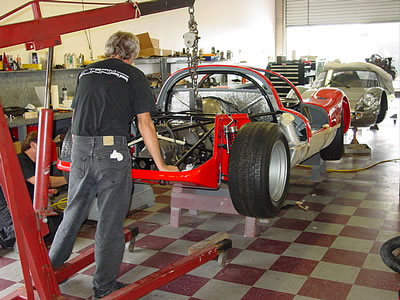 Down to the ground she goes!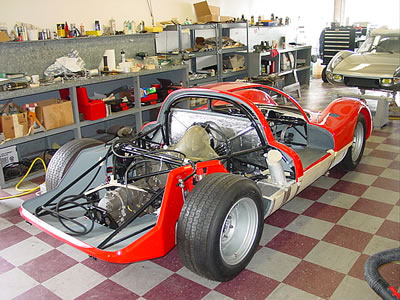 Walah!!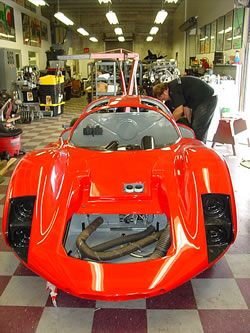 Now they're placing fake camber settings to make sure there is plenty of wheel clearance.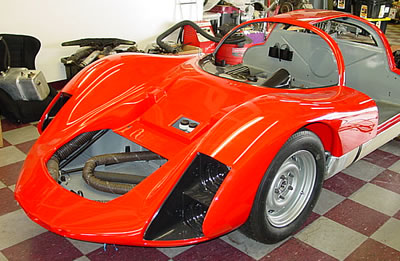 Looks bitching!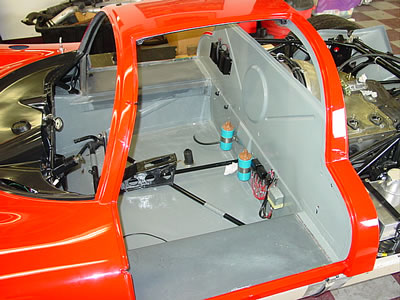 I guess it's downhill from here.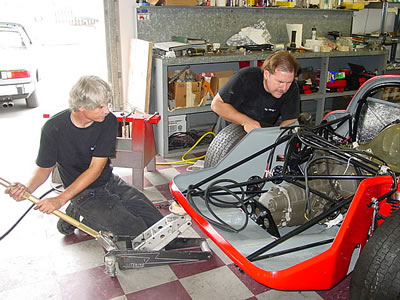 Setting ride height to make sure the tires don't hit the tail.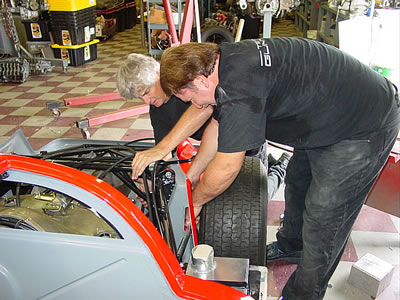 So far, so good.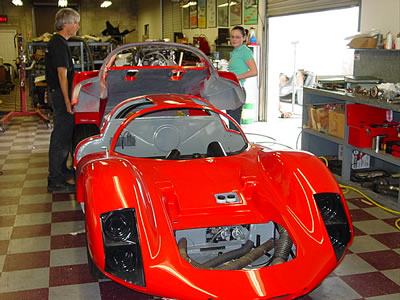 The tail goes on.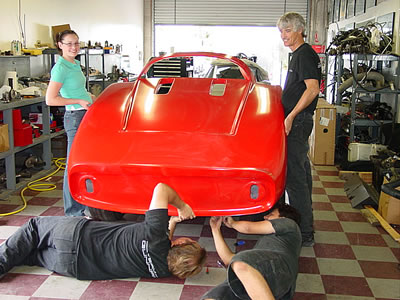 Even the webmaster has to help now and again.
Kevin will be missing tomorrow so no updates until friday.