906-151
June 23, 2003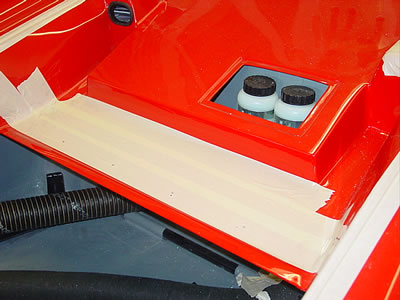 We're finishing the oil system so we can start the engine soon.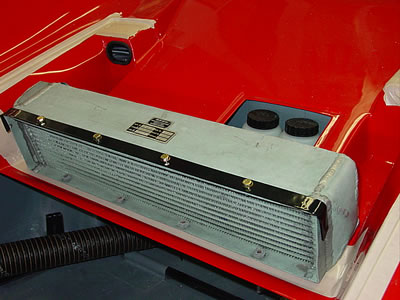 The screen has been installed and the final adjustment on the hood is being done so we can final paint the hood with the doors and sidepods.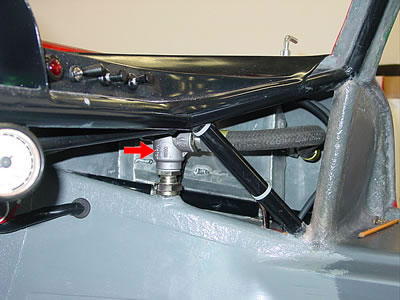 The arrow points to the oil thermostat. This is probably the only original part to the oil system this car had. Everything else has been remade to original specifications
(a little time consuming, but right).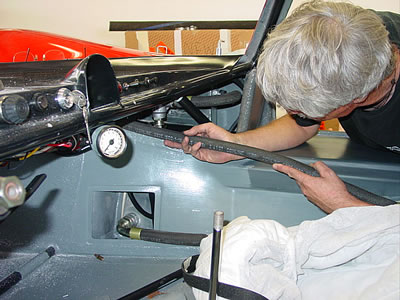 All the oil lines are hand fit as Andy assembles them.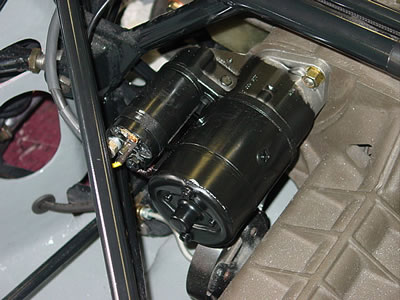 New starter, still available from Bosch.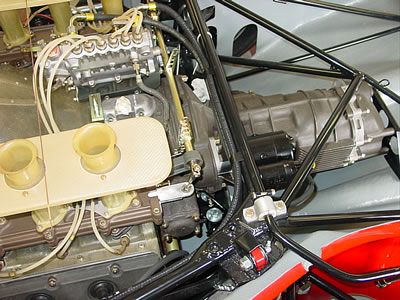 Fuel lines are now intact and taped to the chassis. No tie raps were used in 1966, but we will use a few because they are better (safety first).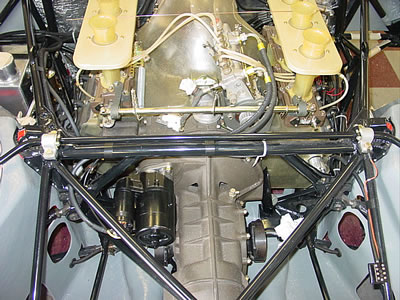 Andy is going on vacation tomorrow and I told him he had to have the oil system complete today.