906-151
July 7, 2003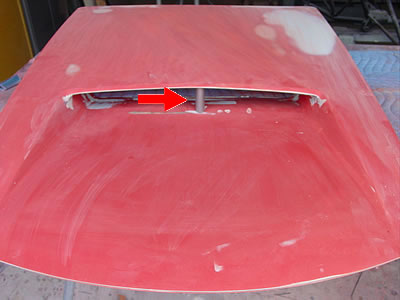 The arrow points to the divider, which actually is installed to open the inlet a little bigger than normal.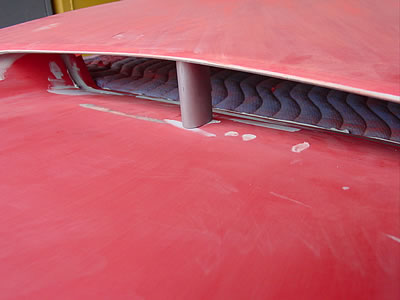 Remember, this car has a bigger oil cooler and this is how they got more air to it.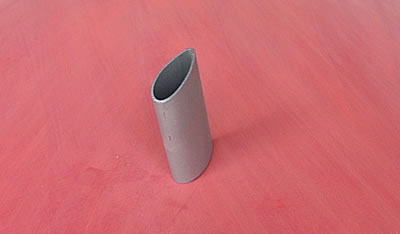 After a while of searching, I found this aero tubing, which looks pretty close to what was installed in the original pictures from Le Mans and Daytona.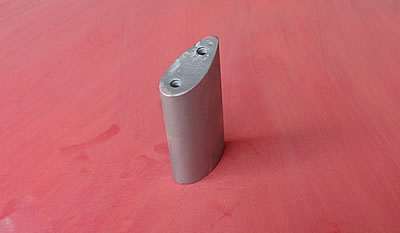 The two holes are for 5 mm bolts.
Primed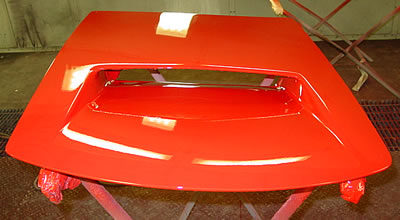 Final primer, then the divider will be installed and painted tomorrow.
The side pods are finished and ready for Andy to install wednesday.
The 550 seems to be a great resting spot.