906-151
October 16, 2003
This is a tedious job, so we give it to Andy.
Fitting the headlights is normally the last thing we do to a restoration.
These are the original Marshal lights.
The upper ones are always fun to install because there is no room to get to the hardware in the back.
Tape is used to keep from scratching the satin headlight bucket.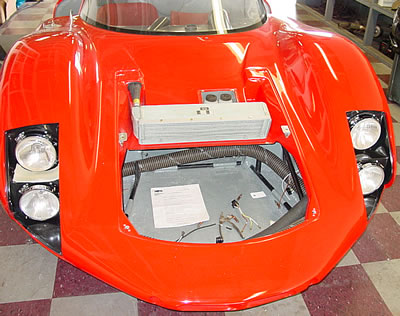 Lights are installed and Andy is just finishing the wiring.
The rear window arrives tomorrow and we should have this project finished next week
<<< Previous Update | Next Update >>>