906-151
December 16, 2002
Jack is doing a stellar job gluing the wheel wells to the body.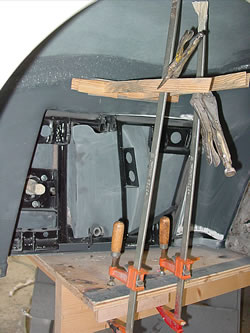 Imagination is needed to do a perfect job.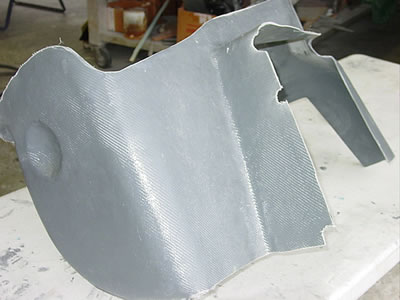 The right fender is trimmed and now ready to be installed.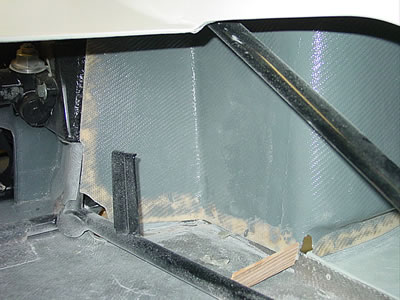 The lighter areas are where the surface has been sanded for better adhesion.
This is how we do it.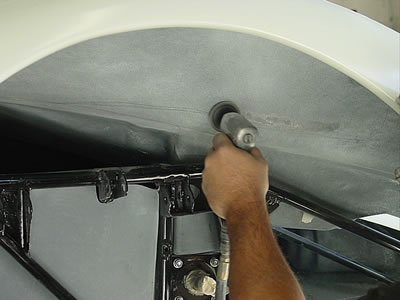 The factory never used this method, but we do because it makes laminating the two panels a little stronger.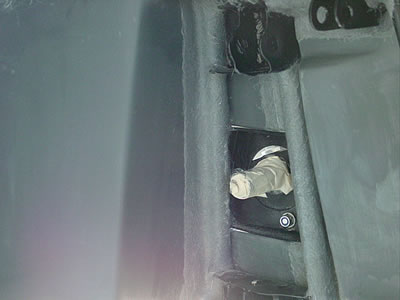 Detail shot of the pipes that Jack has wrapped the matt tape around.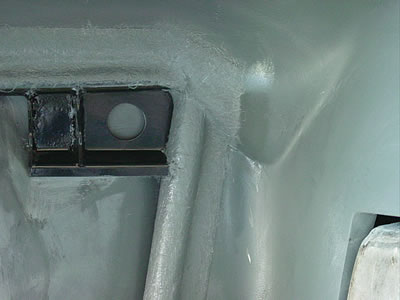 More detail.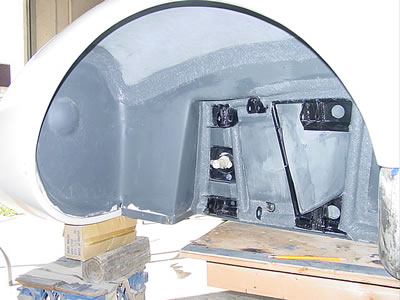 The finished product. This process takes about a 2 days per side.