906-151
December 27, 2002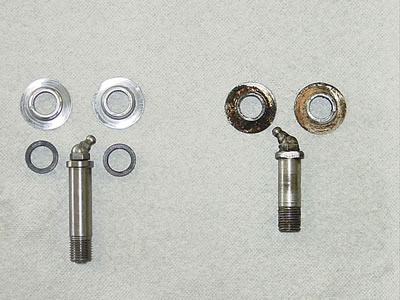 Here is a picture of the titanium bolts which hold the control arms to the chassis.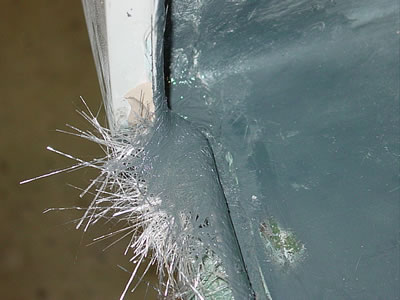 This little patch job is attaching the fender to the doorsill.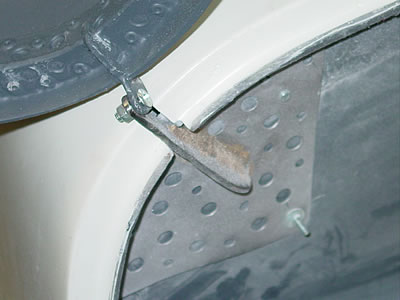 Most 906's have gulwing style doors, but the Factory updated the driver's door with forward hinges. This meant the door wouldn't fly off the car, which happened many times.
In this picture, the passenger door is original and the drivers door has had the update.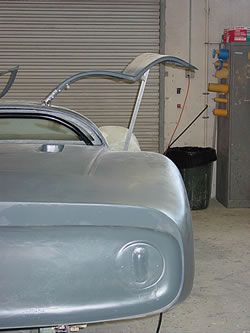 A view from the rear.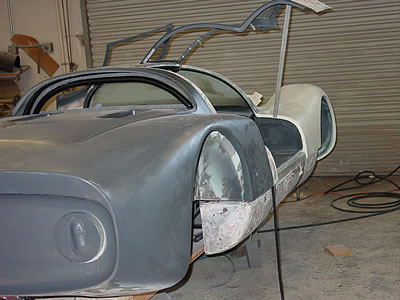 You can see the tail has had it's coat of duratech and this weekend it will be painted in white primer.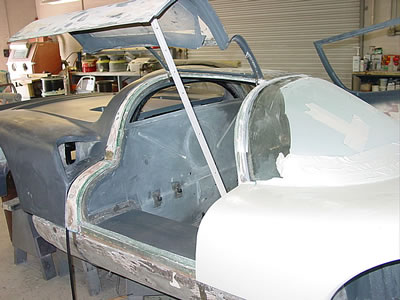 There is a special hinge stay that will be installed. It will hold the door up (so Tom doesn't have to carry a long stick with him).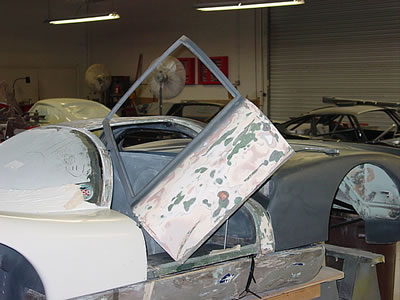 Jack and Andy got both doors working nicely yesterday. Today Jack is doing the final adjustments to the surrounding bodywork.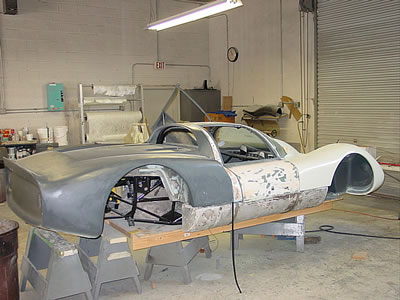 Next week the car will go to final paint. Then assembly starts.