Porsche 914 Spyder (8/4/00)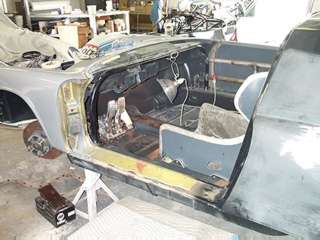 The pedals and seat are fitted to the E-production 914 Spyder. This will be one of the few narrow fendered 914/6's running inhistoric racing. Should be fast around Daytona in December.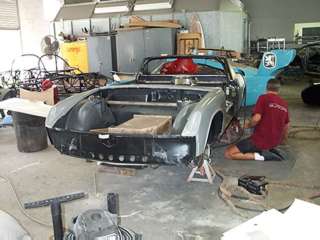 The fuel cell is completed, the oil tank will be the next to be fabricated. The roll cage is nearing completion, as Rene puts in the side impact bars.