Porsche 914 Spyder (9/27/00)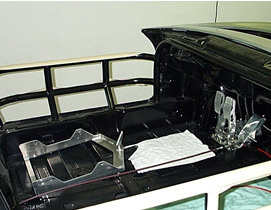 The 914 spyder is ready to be assembled. Here,
the pedal cluster and seat frame are installed.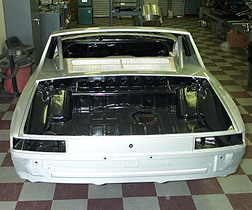 Here's the rear of the 914, with the new engine
cover in place, (it has yet to be painted).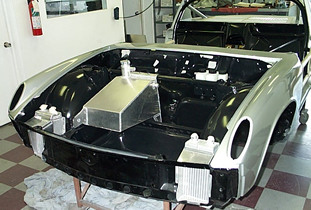 The custom oil tank, and two custom oil coolers are complete,
and fitted. The custom fuel cell, just completed by ATL, will fit
under, and to the right, of the oil tank.