935 Update
(11/12/01)
Back from the Track.

The Swap Shop car sits waiting for the first session.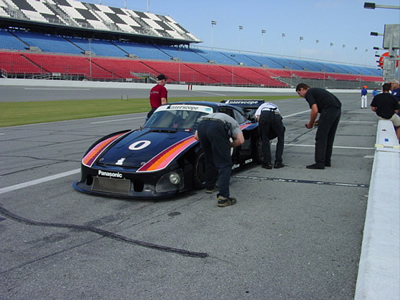 Jay's Interscope car ran very well all weekend.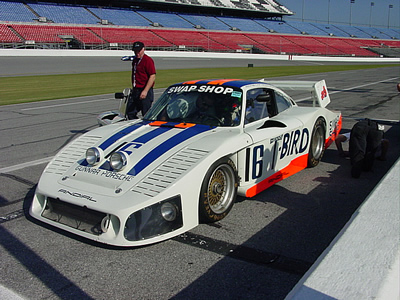 The Swap Shop car turned out to be geared a little short, which we fixed, and ran pretty good for it's first time out in two years. Preston Henn drove it and had a great time. However, it was decided that the car would not run in the race.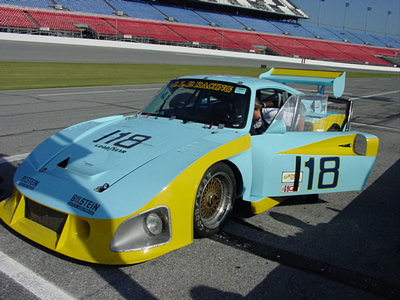 The JLP-3 had a problematic weekend. The car would run good for a few laps then start to misfire. Even so, Ralf Kelleners still manage to qualify very well.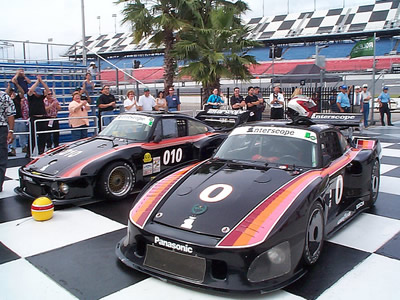 It turned out that the Interscope 935 would be the only car out of our stable to race, and look where he ended up.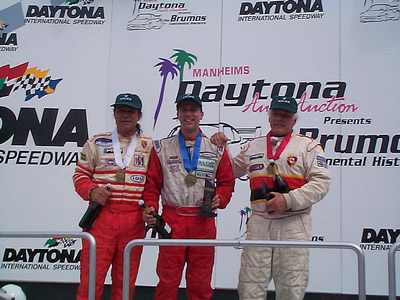 Jay won every race that he entered with the K3.
After getting back from Daytona we took the engine out of the JLP-3 and found that one of the intake plentums had a large crack in it. So, we welded it up and next time out we'll se if the car runs right.