First Looks
(10/18/01)
Here's a quick look at the three different cars from different angles.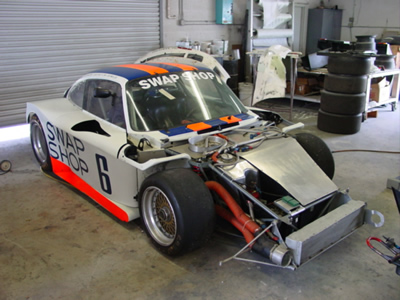 In this photo you can get a good look at the front tube structure.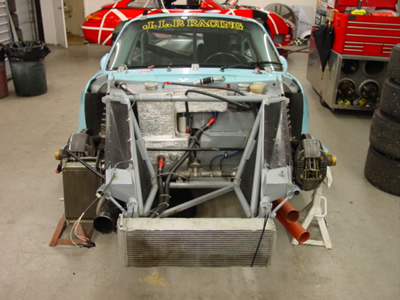 Here with the fuel cell out you can really see the space frame concept.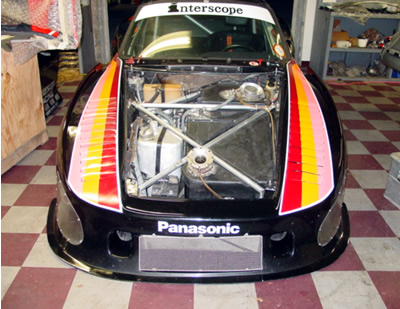 This car looks a little more conventional; underneath the nose is a normal unibody structure.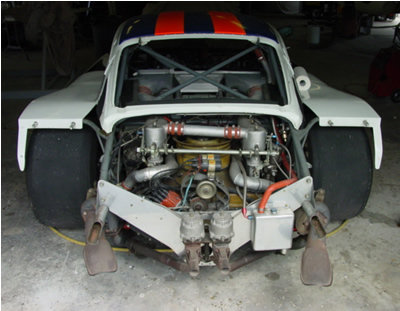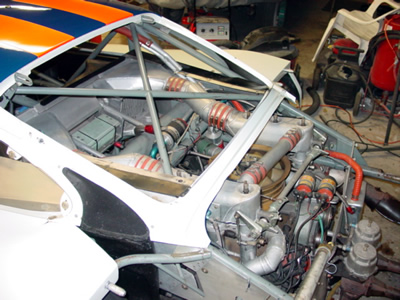 With the tail off there isn't much behind the engine. This, plus the fact that all of the sheet metal panels are removable makes it much easier to access parts of the engine.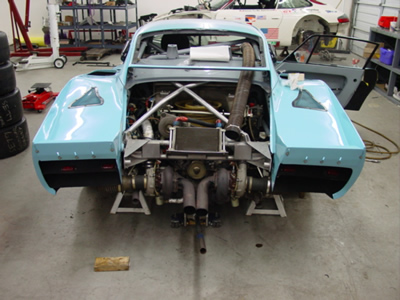 The JLP car has a little bit more of a factory approach to the rear end.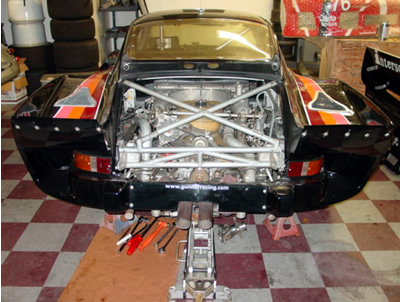 Not too much different from the JLP car... except the frame.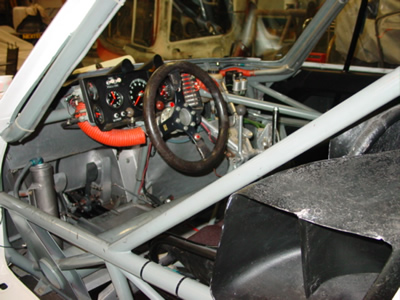 The cockpit is quite sparse, but everything has a very good layout. Note the intercooler duct in the bottom right.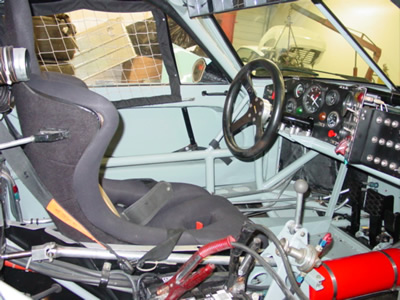 The JLP car is also very custom and has some interesting differences. Just to the right of the driver's seat is where the battery and fire system are placed, this puts a good amount of weight exactly in the middle of the car; right where you want it.
The K-3 has a strong resemblance to a street car.