Interscope Racing 935
June 3, 2003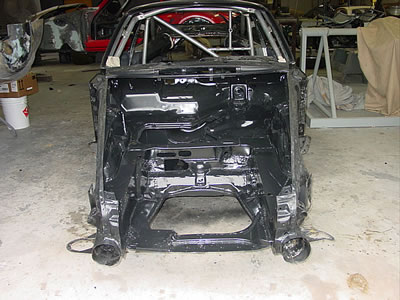 Jay's K3 got it's first coat of black primer.
There is some work to be done in the battery box area, then it will be ready for its final coat. First, we have to repair, sand, and prime various cracks and dents in the rest of the chassis. We will do this in different areas at different times.