Interscope Racing 935
September 12, 2003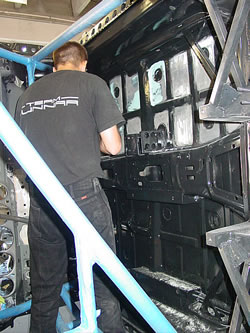 John's doing the little pecker dents.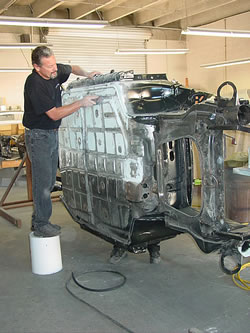 While I'm doing the, I'm too short, dent filling jobs.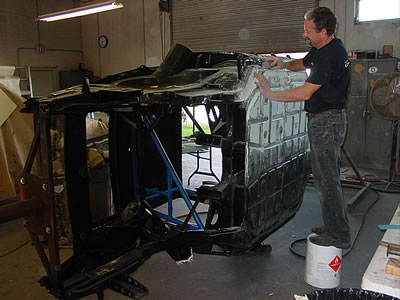 You can pound on these 911 floors for weeks, but you still gotta skin coat the surfaces.
Bondo is our buddy!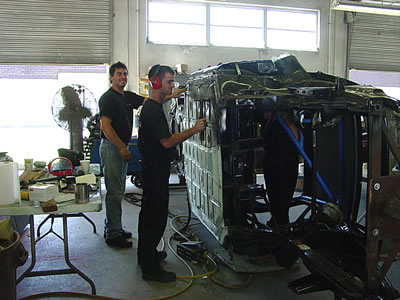 I actually caught them working...together!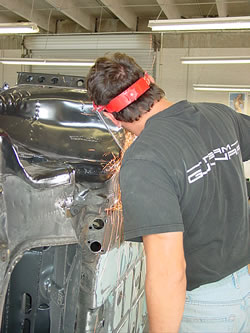 Mark is grinding the edge that he has just straightened.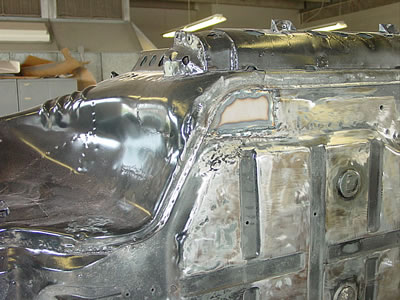 Lots of work in one of these floors.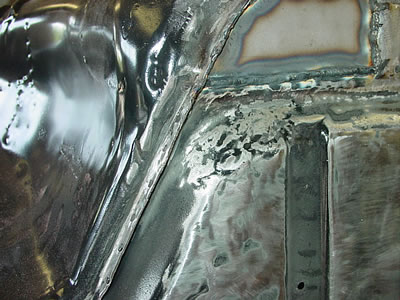 We'll have four men, for 7 days, to finish both the bottom and the inside.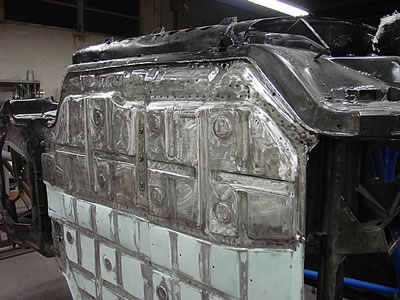 Every 935 or RSR has this same problem if its been raced. In this picture, the bottom is ready for primer. I've ground the complete surface with 36 grit, now I will use filler to fill all the little pecker dents.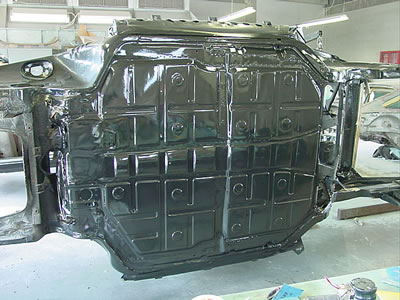 After two days of body work (filler), the first layer of black primer has been applied. This weekend, I will block sand the floor on both sides and prime it again.