Interscope Racing 935
October 29, 2003
Just like little elves, we're building someone's new toy.
The body panels are finished and are being installed.
A few little details left...headlight covers, etc.
The big stripes are painted, but the outside stripe is vinyl pin line.
It's 2:40pm and we're off to Daytona.
Sweet !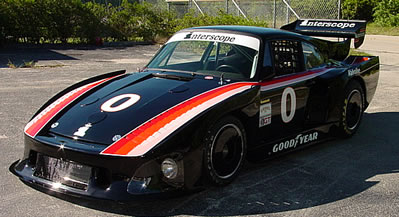 More sweet !!
<<< Previous Update | Next Update >>>